#adapt and create with SCOTT FRASER SIMPSON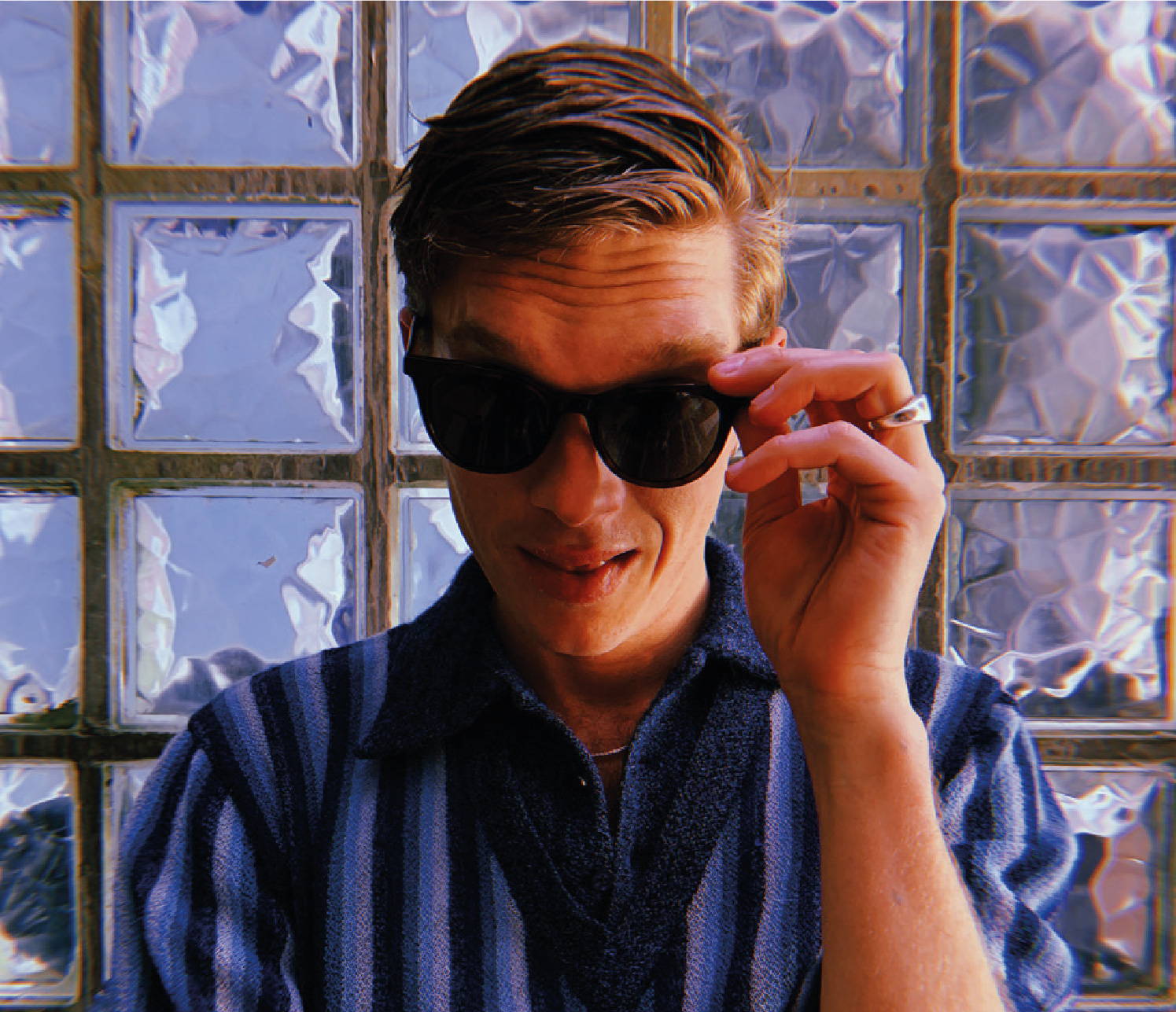 FOUNDER OF SCOTT FRASER COLLECTION
CREATIVE MEDIUM: DESIGN
Scott Fraser is a designer and photographer whose style and expression is brought to life in his menswear label Scott Fraser Collection. He creates pieces that are designed and produced under the concept of Retrospective Modernism – the notion of keeping one eye on the past, but the other firmly set to the future. Scott has joined our #adaptandcreate campaign to inspire creativity at home, and shares his approach to the creative process while designing pieces for his collection.
---
HOW DOES THE ENVIRONMENT AFFECT YOUR CREATIVITY?
I think it's really important to feel comfortable in your working/creative environment. If you're distracted by how unsettled you are, or the lack of resources etc. you'll never be able to truly focus. Saying that, out of situations that missing things, creativity can be born from that, almost as a response to it, peaking into what is missing or what's not out you create a need for.
WHAT INSPIRES YOUR CREATIVE IDEAS?
Creativity for me comes from small but mighty triggers around me. An old image, a way of wearing a piece of clothing, a mood from a piece of music or film. I'm quite an impulsive person and when I'm taken by something I can get wrapped up in it almost immediately, either by sketching, or researching to find out more about a piece of clothing, subculture or time for example.
HOW ARE YOU FINDING WORKING FROM HOME?
Thankfully, my general set-up is to work from home, however, with a lot of what I do, it involves me daily moving from a factory to a fabric supplier, to hold fittings at my studio in Shoreditch. I get a whole lot from people and the interactions and chance meetings I have in and around town - so as much as I'm able to get on with things at home at the moment, I'm best when I've got the best of both worlds!
WHAT'S THE MOST VALUABLE LESSON YOU'VE LEARNED AS A CREATIVE?
Be nice to people and they will want to help you. Never stop learning, you will never know everything and when you think you do, think again. Remember to follow your own internal-direction and try not to compare yourself to others. The most important thing is to create and do, there are too many people out there that talk about what they want to do and never do it. If you give it a go you'll never have regrets, you did it, whatever the outcome.
"

NEVER STOP LEARNING, YOU WILL NEVER KNOW EVERYTHING AND WHEN YOU THINK YOU DO, THINK AGAIN

"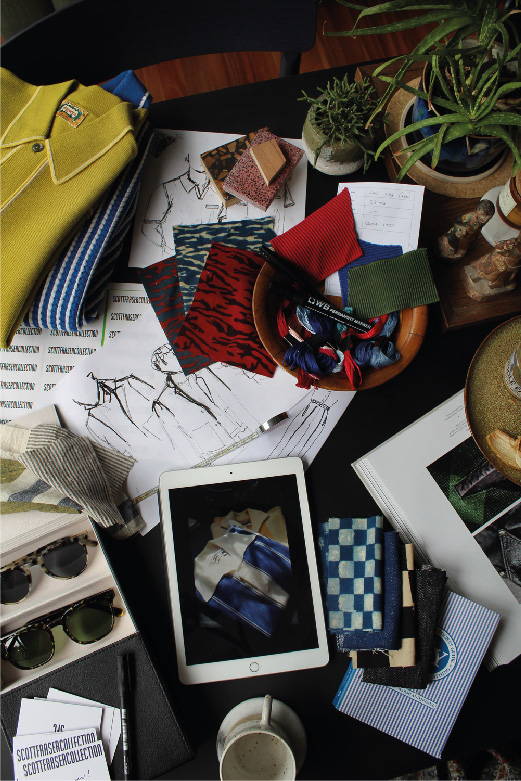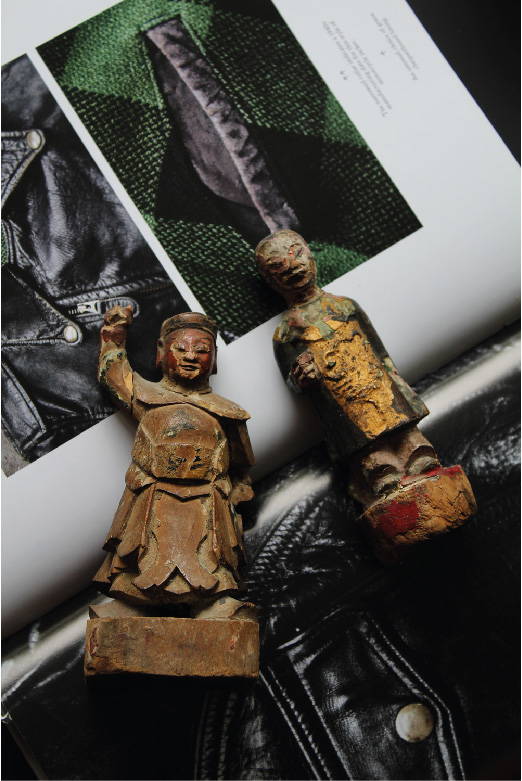 WHAT WOULD YOU SAY TO ENCOURAGE SOMEONE WHO FEELS THEY CAN'T BE CREATIVE?
Stop trying to be creative, follow your heart, take interest in what interests you, the rest will follow. I don't think creativity comes overnight, nor is it embedded in all of us, but with time and without stressing yourself to be something immediately you'll get there.
WHAT DO YOU THINK WILL CHANGE ONCE THE RESTRICTIONS ARE LIFTED?  
I'm looking forward to spending more quality time with my family, my close friends and taking in the moments that I once took a little too for granted more.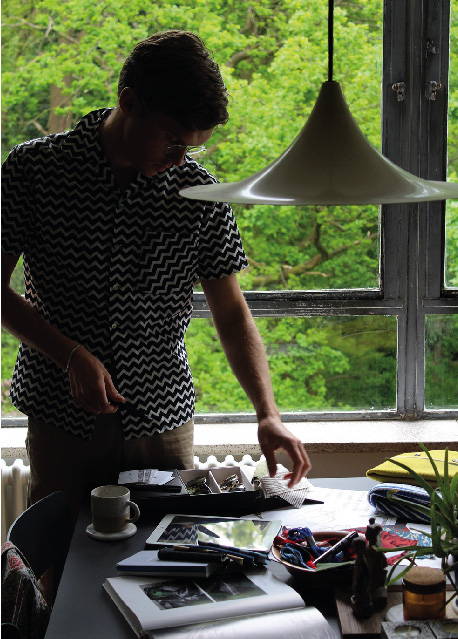 WHAT ROLE DO YOU THINK CREATIVITY PLAYS IN SOLVING WORLD ISSUES?
Using creativity is important for all things in life. I think the most important thing to remember about being creative is to know that there's not always a set rule book, or a process you have to follow. Even when something has 'worked' for as long as you can remember, it doesn't always mean it's the right thing to continue to do. In regards to the situation we are all faced with at the moment, in my opinion, if we as a nation continue to eat animals, contain and control them in un-natural conditions, then we will continue to face situations like this again and again. If we used creativity to come up with ways not to be reliant on animal products then potentially we could see less things like this happening. This is not the first of it's kind.
Scott had a go at our Home Try-On and through that chose Södermalm Sunglasses in Dark Tortoise.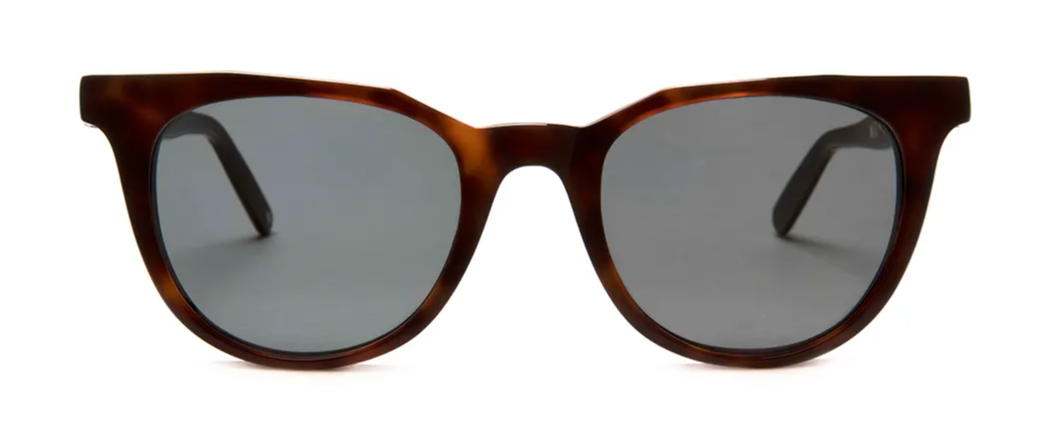 GIVING BACK TO OUR COMMUNITY, AS A COMMUNITY
Through #adaptandcreate we are not just aiming to inspire more creativity within the home, but we're also trying to continue to grow as a brand during a time when we are restricted in so many ways. Whilst doing so we are trying to give as much back as we can to people who need it the most. Which is why 20% of all our revenue is currently going to the British Red Cross. 
We hope that through #adaptandcreate we can inspire you to express new ways of creativity at home as well as to help us support the British Red Cross. 
Don't forget to share your #adaptandcreate moments with us on Instagram.