#adapt and create with BECKY OKELL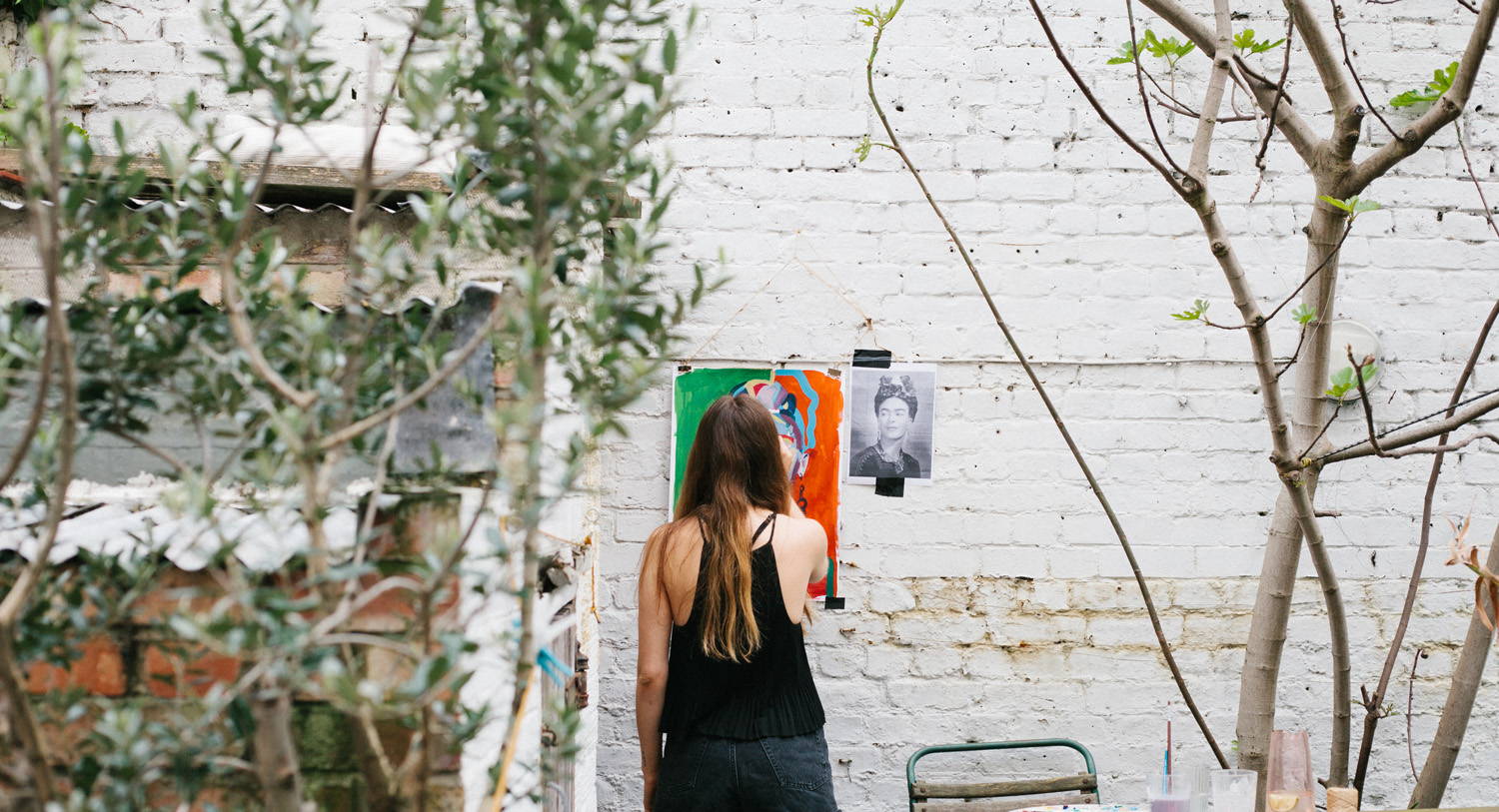 CO-FOUNDER OF PAYNTER JACKET CO.
CREATIVE MEDIUM: PAINT 🎨
Becky is one of the co-founders of Paynter Jacket Co. - a company setting to slow fashion down by launching made to order jackets only three times per year. Their jackets sell out in minutes through a cult community of followers who are taken through the creative, sourcing and production of the whole process. Becky has joined our #adaptandcreate campaign to help inspire creativity within the home during times in isolation and chose our London Fields sunglasses to wear whilst painting at home.
HOW DOES YOUR ENVIRONMENT AFFECT YOUR CREATIVITY?
Natural light, especially sunlight, is a huge boost to feeling positive and helps me see opportunity, that's when I feel most creative. Getting outside for a walk or run is when 95% of our ideas come, then they're developed by talking and putting even the worst ideas out there, before being refined at home, maybe in front of a computer but most likely on paper.
WHAT INSPIRES YOUR CREATIVE IDEAS?              
It could be anything and everything. We got really inspired by something we saw at a friend's 30th last summer that's led to a packaging experience we're delivering soon, and we've been caught getting geeky about cereal box design much to the amusement of my family. It's definitely about looking wider than your industry and direct comparison for inspiration.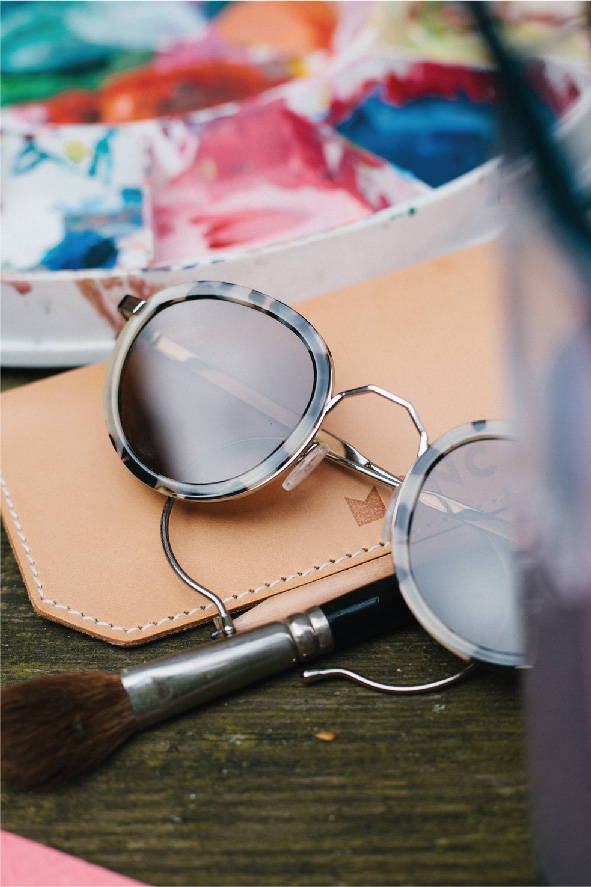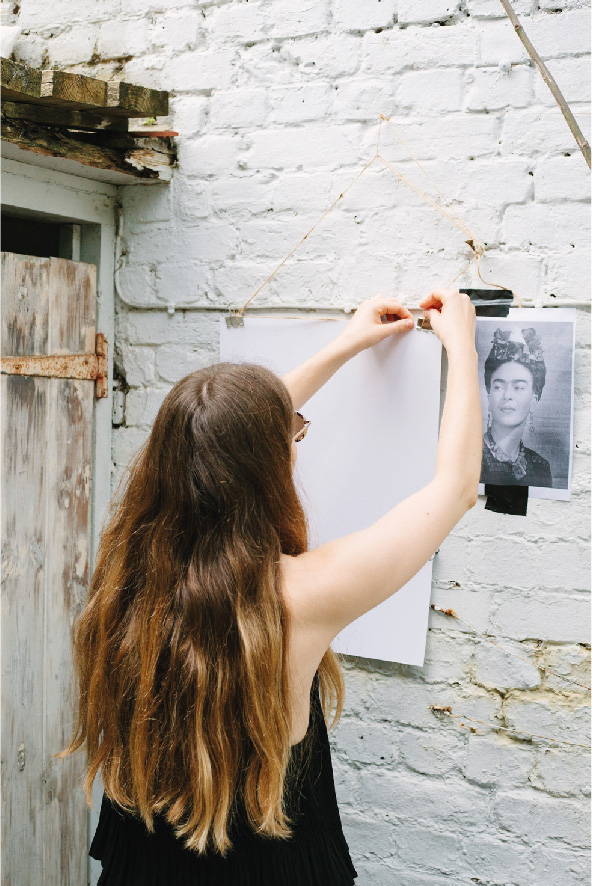 HOW ARE YOU FINDING WORKING AND CREATING AT HOME?
I'm really enjoying it now. At first I'll admit I felt very uneasy. Before there were any cases in the UK we were seeing what was going on in Italy, and having fabric and buttons being made there, so we were educating ourselves of the potential knock on effects to ourselves and all partners to see how we'd stay in business even if we couldn't launch our next jacket until the end of the summer. It's meant cutting back ourselves, but making sure we are ready to support our supply chain as soon as they are open again. Those decisions ran in parallel with cancelling an upcoming shoot we were so looking forward to, but had to cancel out of precaution. Once the difficult decisions were made, things got a lot easier and we got back to our core purpose - to bring meaning back to clothing. That's meant being very busy educating ourselves, creating content, virtually meeting our global community, talking to manufacturers and makers daily, and planning for upcoming products. We're used to the rhythm now, and we've got a slightly better work-life balance as a result, which I'm loving.
WHAT DO YOU THINK ARE THE BENEFITS OF RESTRICTIONS WHEN IT COMES TO CREATIVITY?
Oh they're endless. We actually wrote a love letter to constraints and how 'Constraints Make You Interesting'.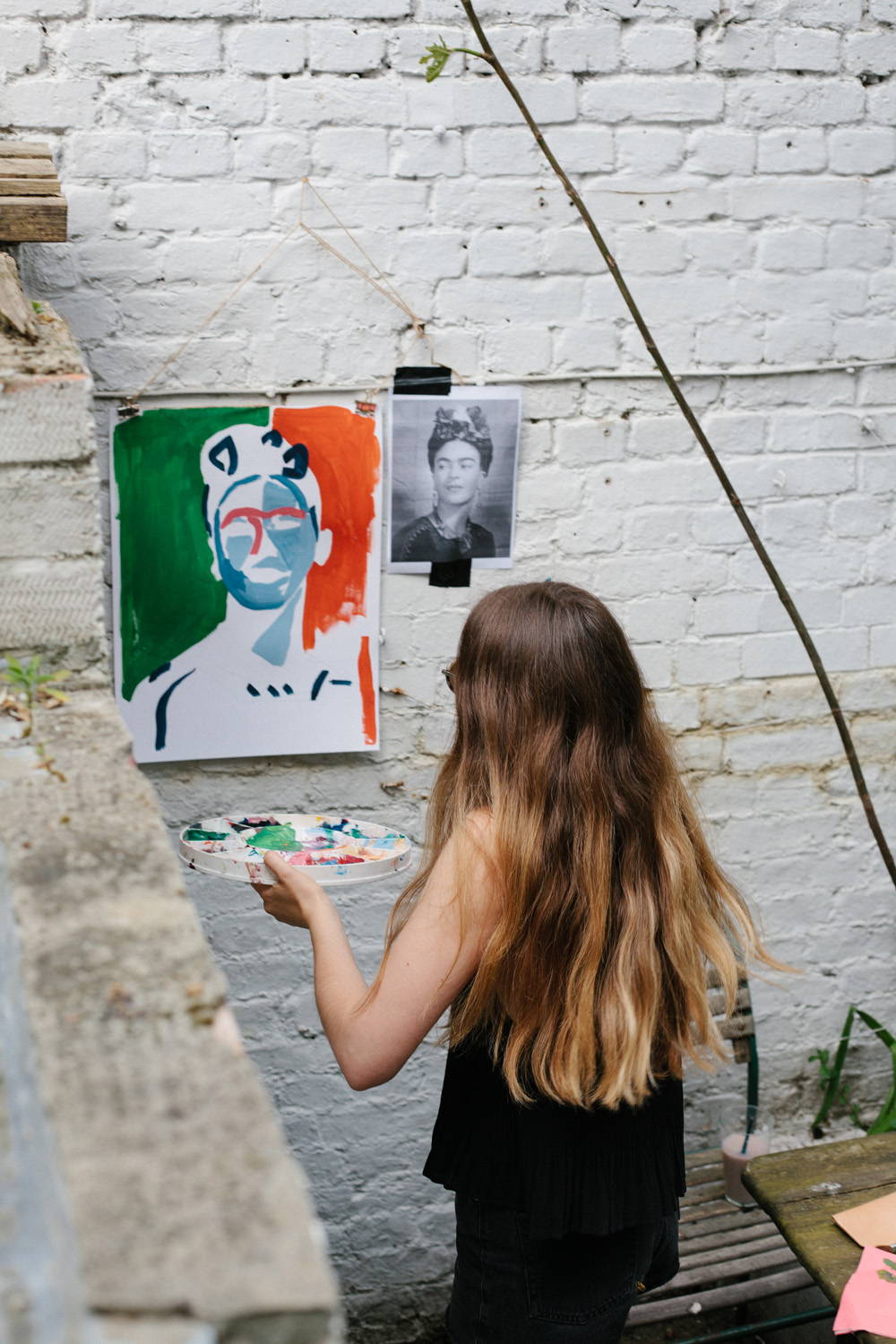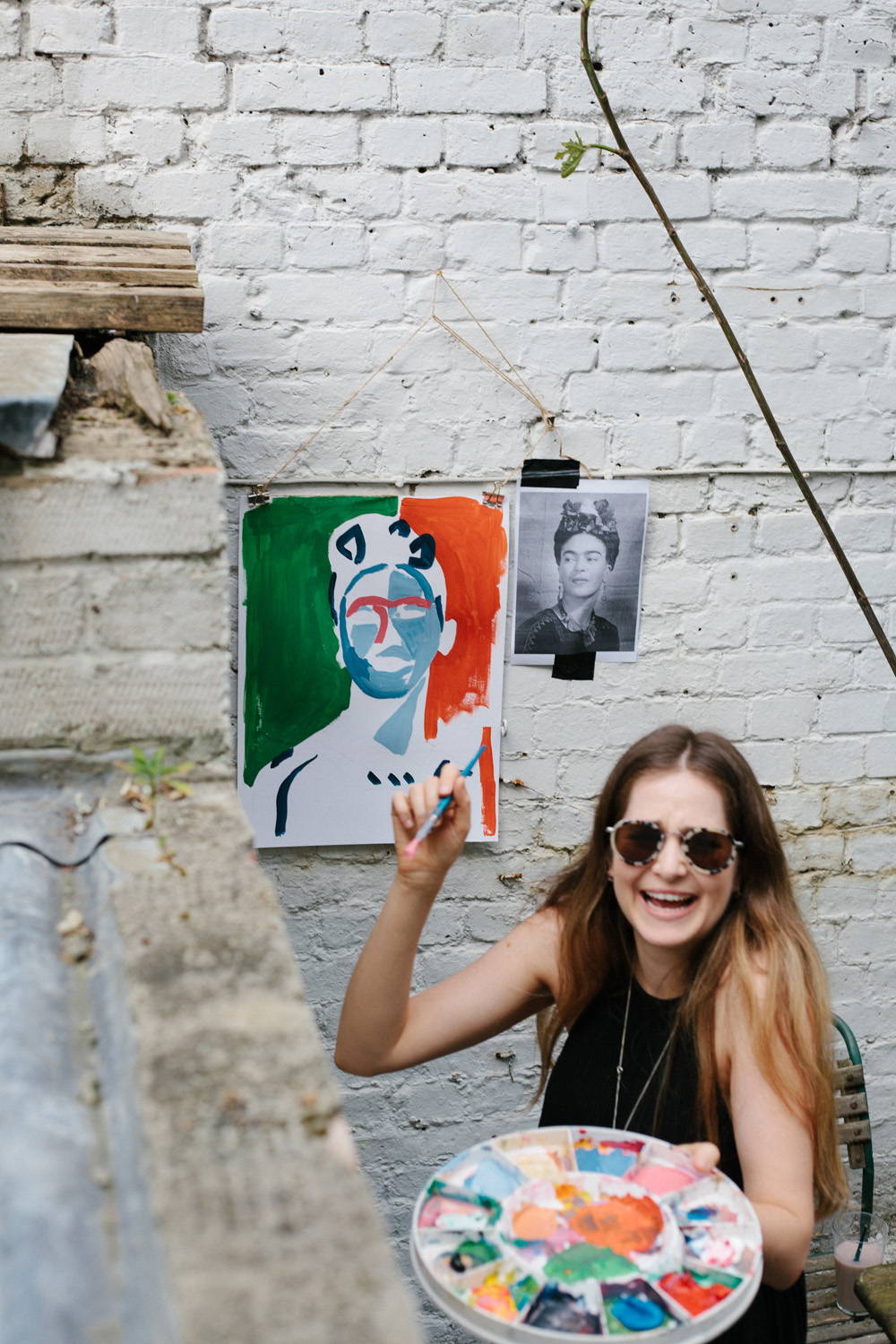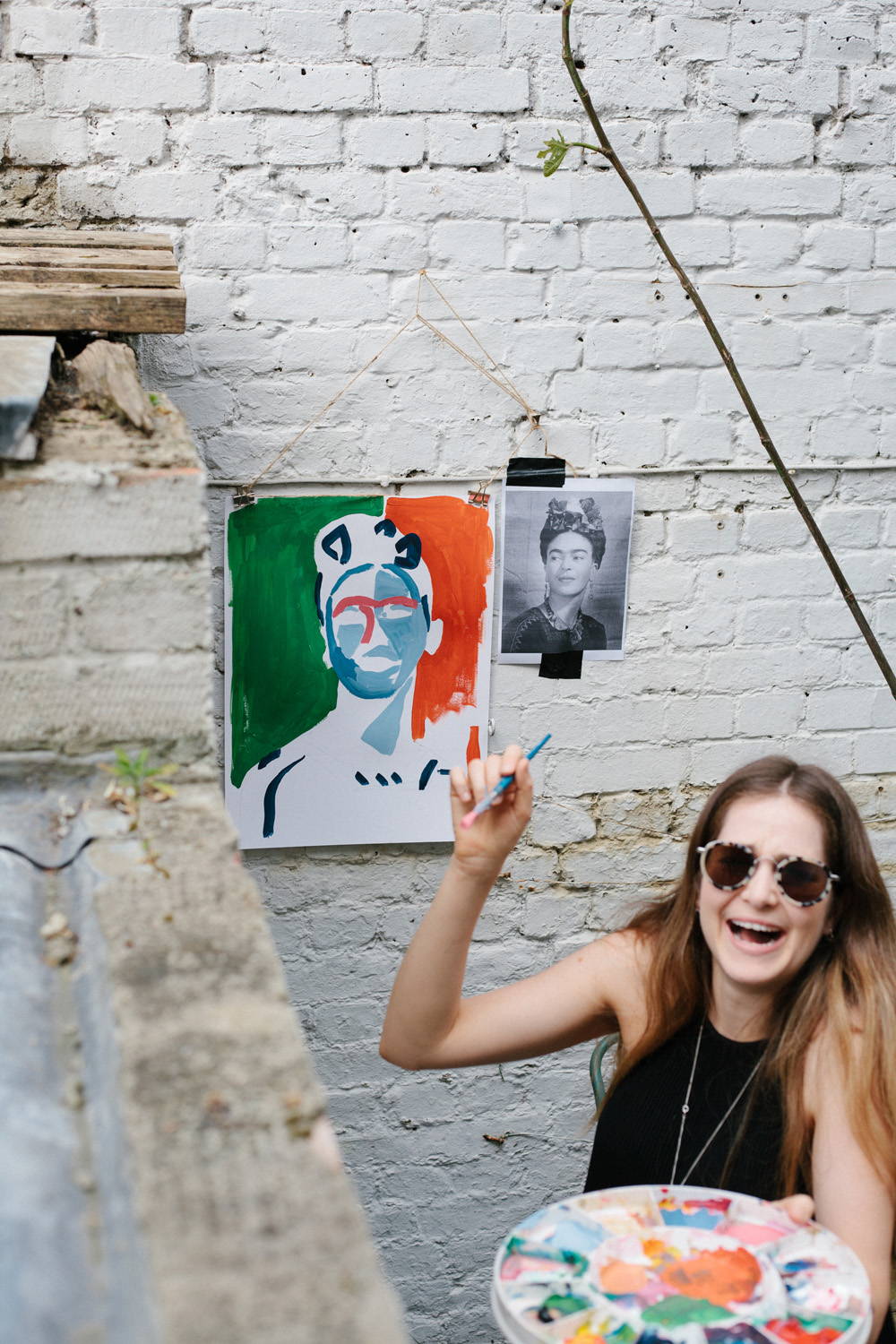 WHAT ARE THE MOST VALUABLE LESSONS YOU'VE LEARNED AS A CREATIVE?
Do it your way in every sense - from product to branding, business model to communication.

Obsess the details.

Learn about every part of what you're making.

Share the process.

Pay people fairly and on time.
WHAT HAVE YOU ENJOYED THAT OTHERS ARE DOING AT THIS TIME?         
I've loved Mark Shayler's morning Qi Gong sessions via Instagram Live everyday at 8am! I've done it almost everyday, having never practiced Qi Gong ever before in my life pre-quarantine. I feel so good and positive every morning, it's brilliant and he's very funny too. I am painting a picture for a friend and she loves Frida Kahlo so I set about in the only sunny spot in our yard outside, to paint Frida in all her colourful glory!
"Seeing how many creatives are giving away their time or engaging in skill swaps inspired me to make this painting for a friend. It's only something small but it's a random act of kindness that I know she will love"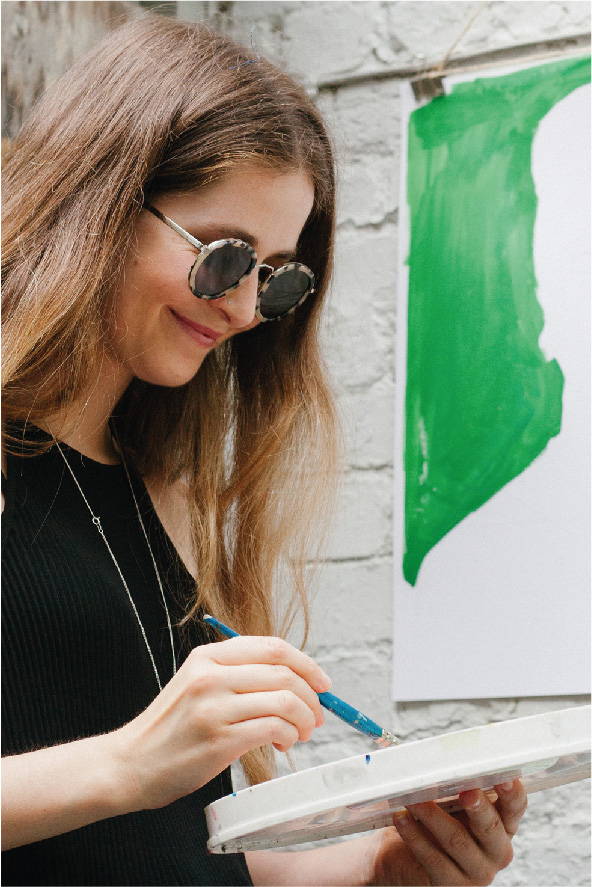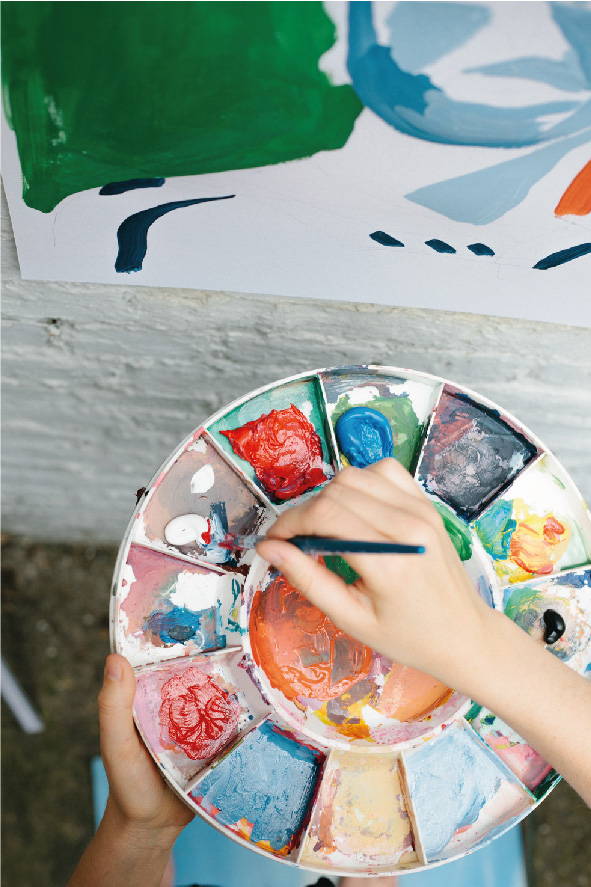 WHAT DO YOU THINK WILL CHANGE ONCE THE RESTRICTIONS ARE LIFTED?
I hope we'll all feel more settled and comfortable in ourselves and in our work. If weeks of time and consideration can teach us anything, it's to put energy into the work that really matters, rather than feeling chased by an endless to-do list. When quarantine ends, there will be lots of things we'd have thought we'd have done but haven't, and rather than beating ourselves up we should realise what we chose to spend our time on and why, and let that direct us.
Thinking about our industry more generally, I hope we as businesses and consumers will pay more attention to the parts of the process that were invisible before now. Nothing has ever united the world in fear and shared experience like COVID-19 and I hope that sense of shared experience is not forgotten.
Becky wears our London Fields Sunglasses frame in White Tortoise.
Here's what Becky says about them:
"I love the way they look, but I'm blown away by how comfortable they are. They're super light and with the rounded temples it means they hook my ears and never fall off when I'm looking down to read, cycle, check my phone..."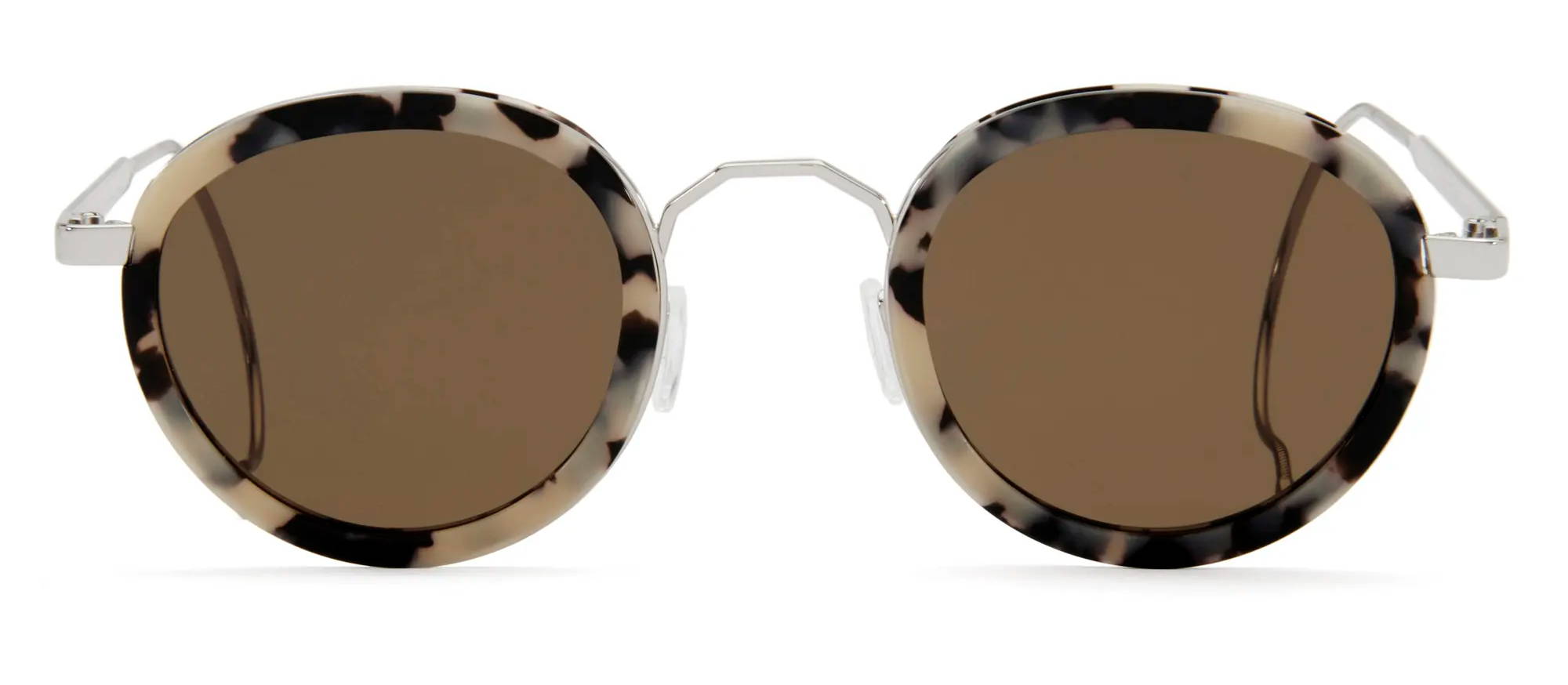 GIVING BACK TO OUR COMMUNITY, AS A COMMUNITY
Through #adaptandcreate we are not just aiming to inspire more creativity within the home, but we're also trying to continue to grow as a brand during a time when we are restricted in so many ways. Whilst doing so we are trying to give as much back as we can to people who need it the most. Which is why 20% of all our revenue is currently going to the British Red Cross. 
We hope that through #adaptandcreate we can inspire you to express new ways of creativity at home as well as to help us support the British Red Cross. 
Don't forget to share your #adaptandcreate moments with us on Instagram.