#adapt and create with CHLOÉ KIAN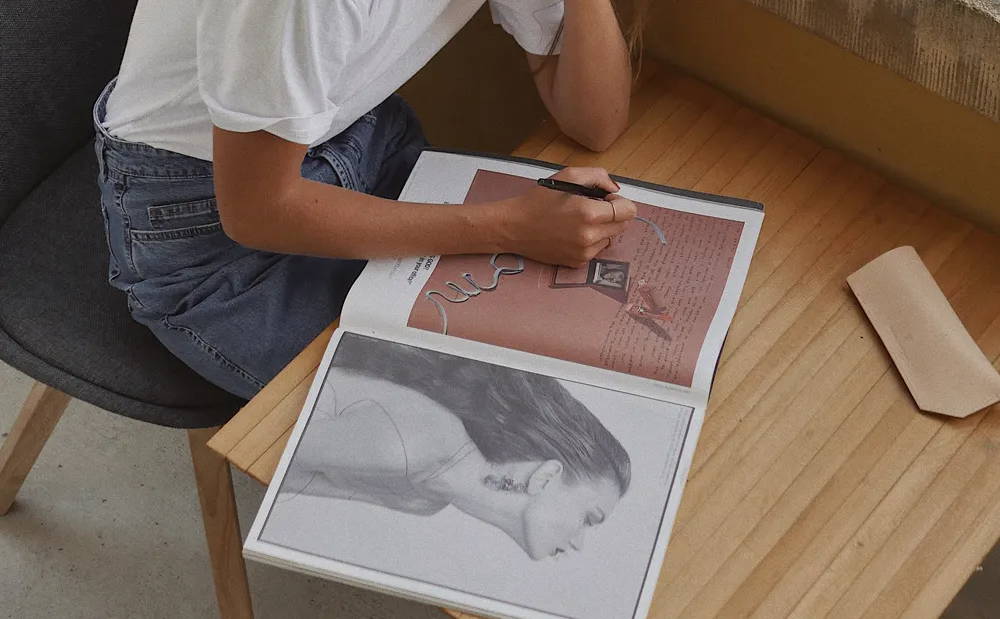 SUSTAINABILITY ADVOCATE
CREATIVE MEDIUM: JOURNALING
To say that Chloé is ambitious about ethical lifestyle would be an understatement. Through different mediums, she raises much needed awareness regarding what we consume, where it comes from, who's making it and where is it going after we no longer use it. Chloé expresses her ways of sustainable living to her followers through her blog and Youtube channel. We're delighted to be working with Chloé for #adaptandcreate and excited to share her favourite medium to express creativity at home - her journal.
TELL US ABOUT YOUR JOURNAL AND WHY IT'S SO IMPORTANT TO YOU AT THE MOMENT?
I have a blank journal to write but I also love journaling and drawing onto old magazines. In my journal there are no rules, I can write, paint, draw, stick whatever inspires me in the moment. I sometimes use my journal as a stream of consciousness to simply get rid of any stagnating thought and empty my mind, some days I'll write the dreams I had the previous night and sometime I just rant about an upsetting situation. Journaling is so important for me during these times because it's a practice that gets me creative
and inspired but also helps me with mental clarity and focus. It helps me release any frustration and allows me to be present. It feels like "written meditation" to me.
HOW DOES YOUR ENVIRONMENT AFFECT YOUR CREATIVITY?              
I'm the type of person who has a hard time being focused and productive in a messy space and so it is when it comes to creativity. I need a space that's organised but display items that inspire me. It can be plants, furniture, art or just the way sunlights shines through the window.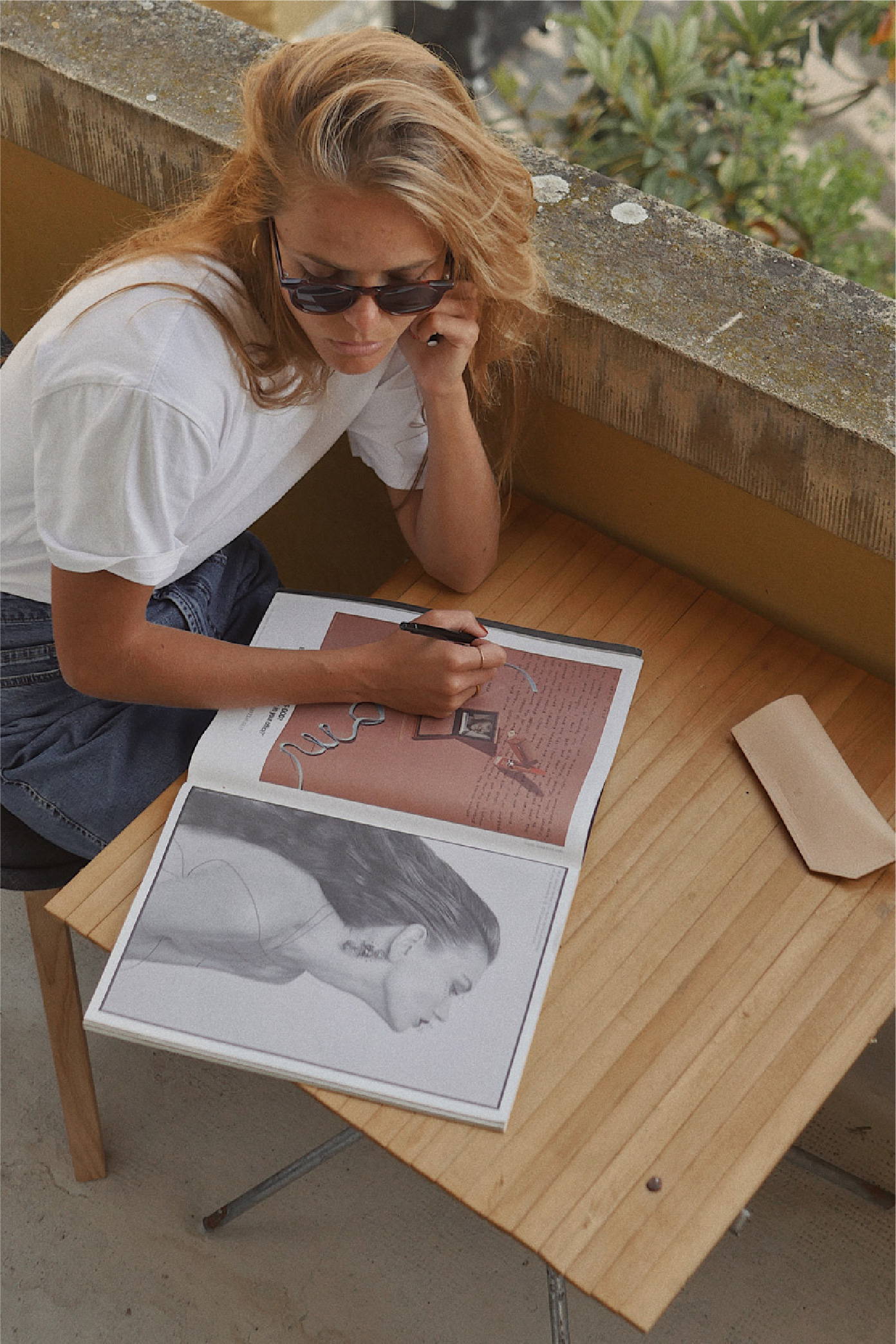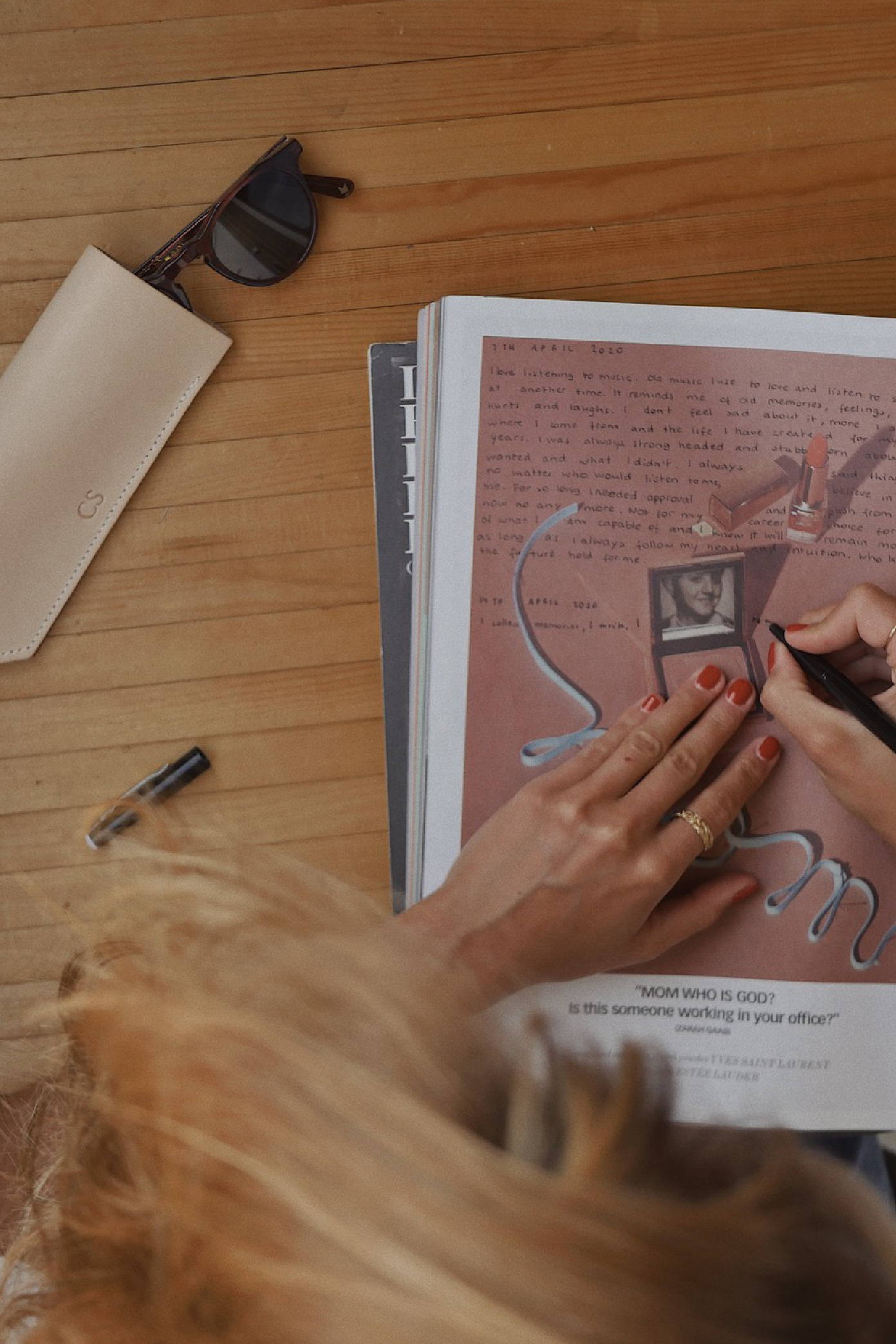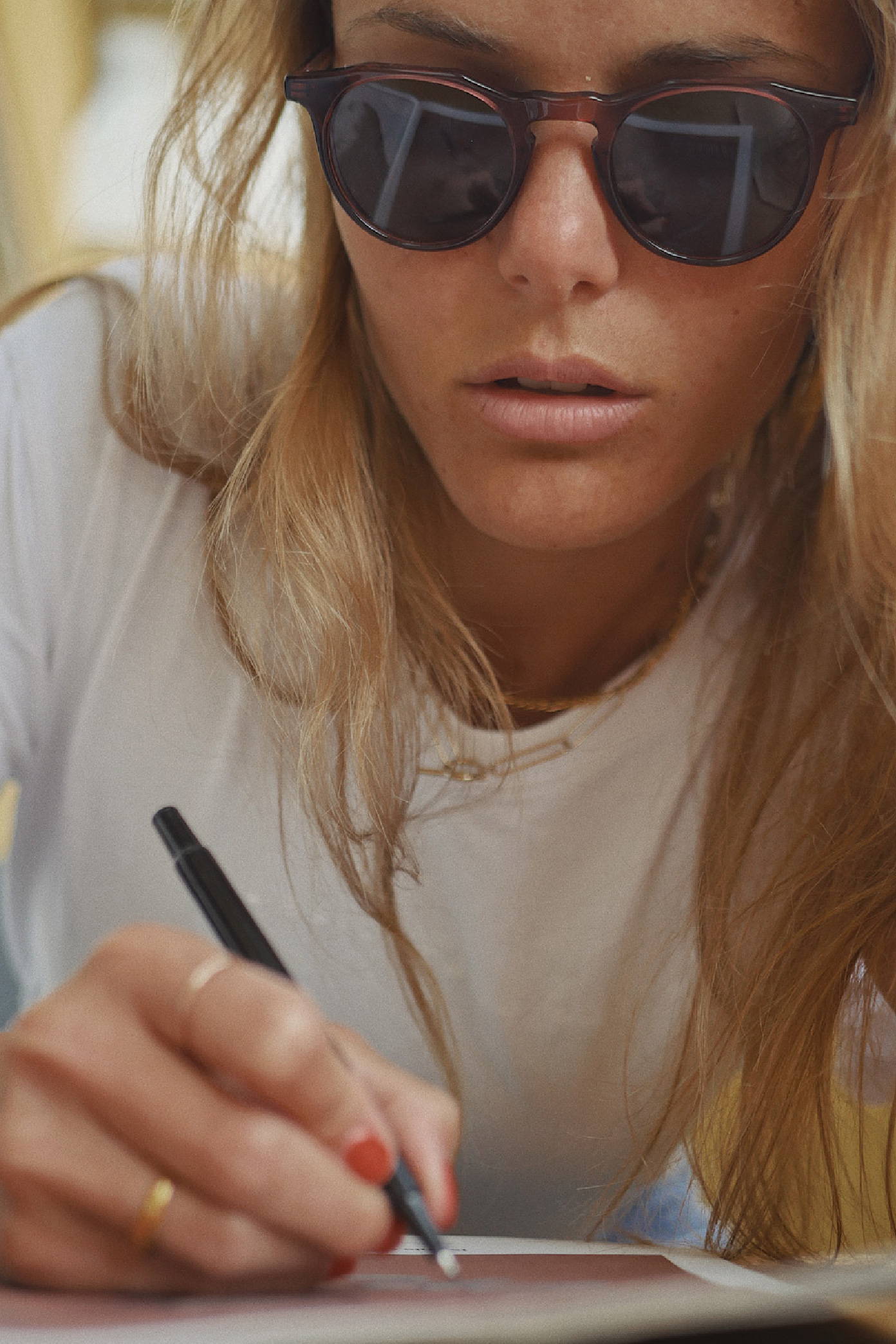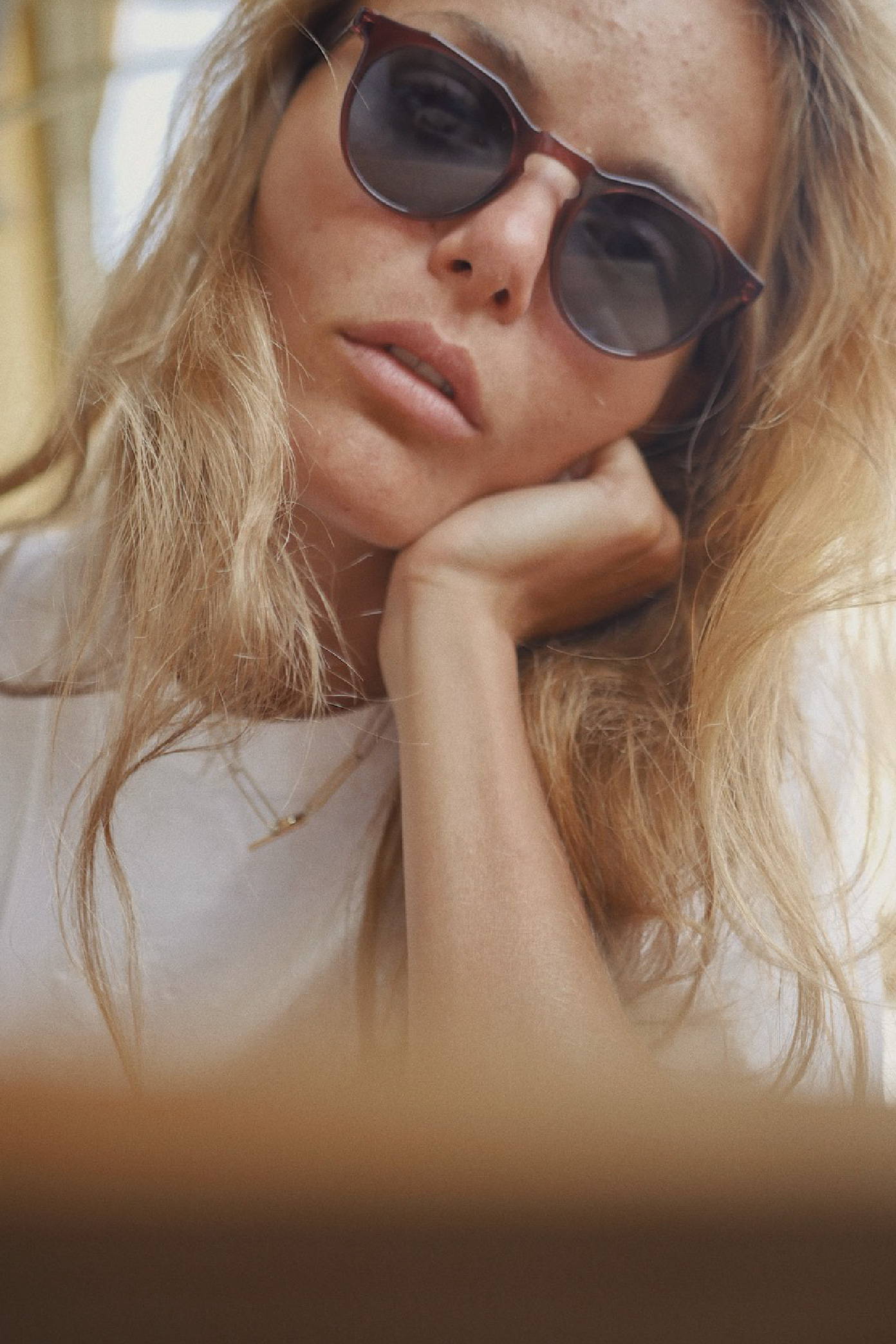 Chloé wears our Kallio Sunglasses in Burgundy
Here's what Chloé says about them:
"I wear these sunglasses all year long, whether it's to go skiing on the mountains or reading a book by the beach. They are ethically produced, versatile and high quality. Perfect for everyday adventures."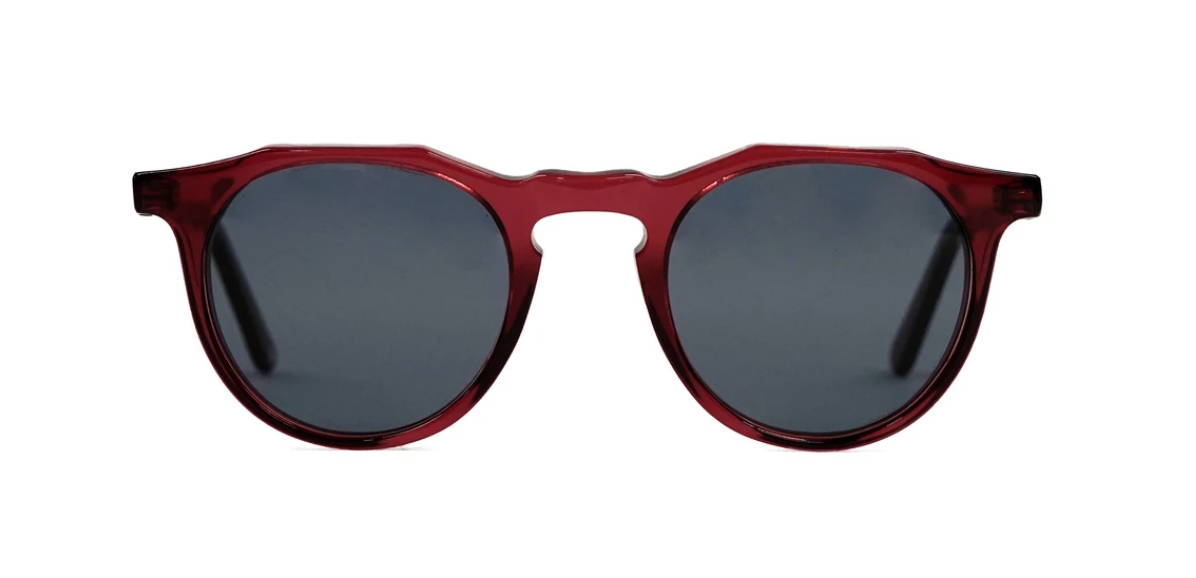 GIVING BACK TO OUR COMMUNITY, AS A COMMUNITY
Through #adaptandcreate we are not just aiming to inspire more creativity within the home, but we're also trying to continue to grow as a brand during a time when we are restricted in so many ways. Whilst doing so we are trying to give as much back as we can to people who need it the most. Which is why 20% of all our revenue is currently going to the British Red Cross. 
We hope that through #adaptandcreate we can inspire you to express new ways of creativity at home as well as to help us support the British Red Cross. 
Don't forget to share your #adaptandcreate moments with us on Instagram.