#adapt and create with MATTHEW SPADE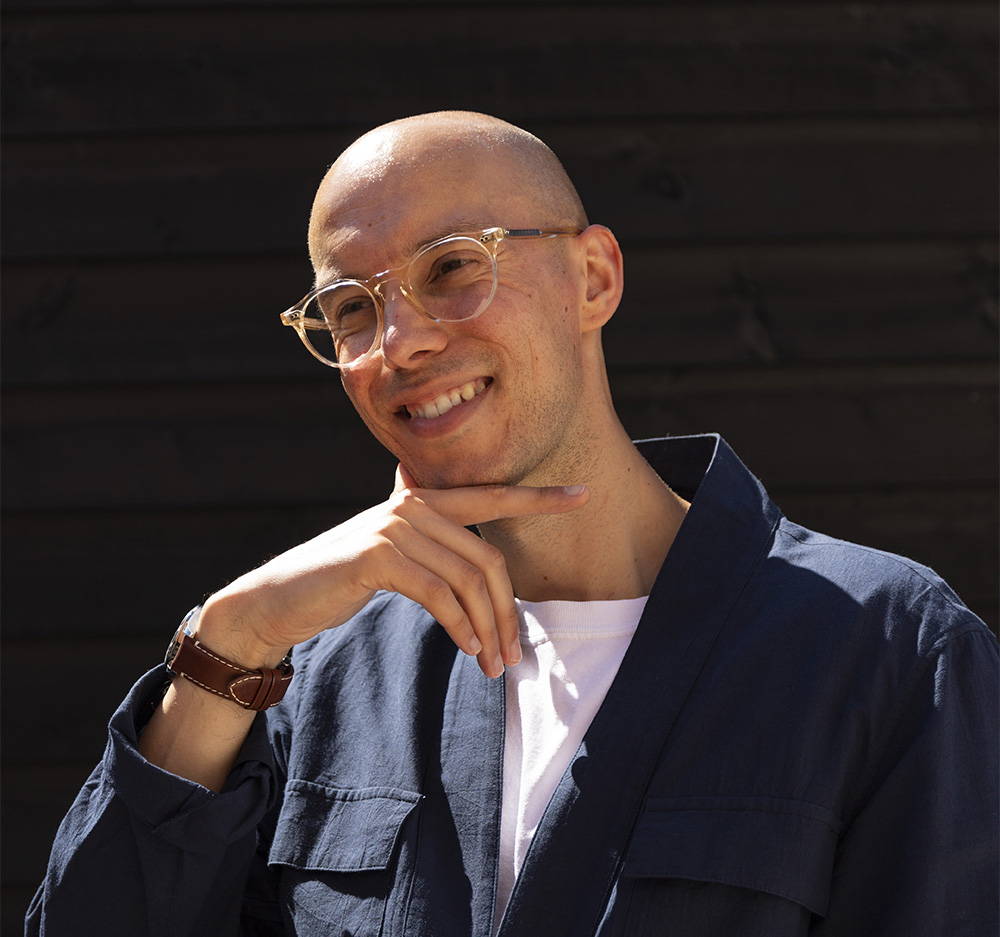 FASHION & LIFESTYLE BLOGGER
CREATIVE MEDIUM: PHOTOGRAPHY
Mat runs the Buckets & Spades blog and shares his photography via his Instagram page @mat_buckets. His blog is a place for sharing design, creative ideas, menswear and style. He started it as a means to store inspiring images and from then on it grew into a full time job where Mat now has a design obsessed community that hang on his every word for menswear and home styling tips. Mat has joined our #adaptandcreate campaign to inspire creativity within the home during times in isolation and chose four colours of our Conscious Kallio Spectacles to test our Home Try-On kit, whilst taking a series of self portraits at home.
HOW DOES YOUR ENVIRONMENT AFFECT YOUR CREATIVITY?
A heck of a lot. We moved into our house around 3 years ago, and as time went by I became more and more interested in interiors, and that slowly started to weave into my creative output. Now we can't actually go out I'm feel very grateful for the work we have put into each room — now making things more interesting when I'm working on photography at home.
WHAT INSPIRES YOUR CREATIVE IDEAS?
My peers, old photographs, Americana, creative documentaries, other people's travel, interior design, creative thinking out of the box, people who do their own thing and aren't afraid give things a go, Walt Disney, confusing dramas like DARK and The OA, sweet old couples, anything Larry David. Everyday stuff really!
WHAT COULDN'T YOU LIVE WITHOUT AT HOME?
I guess there's a few that most people would say; phone, tv, music etc but personally I'm a guy who thrives around a routine, so I'd say my coffee maker, work desk and back garden space.
HOW ARE YOU FINDING WORKING AND CREATING AT HOME?
I'm doing ok actually. My old normal was half at home and half travelling, so I've adapted pretty well considering. Sticking to a routine really helps me; doing things at the same time everyday, writing to-do list, fresh clothes every day, keeping a clean and tidy home all helps me.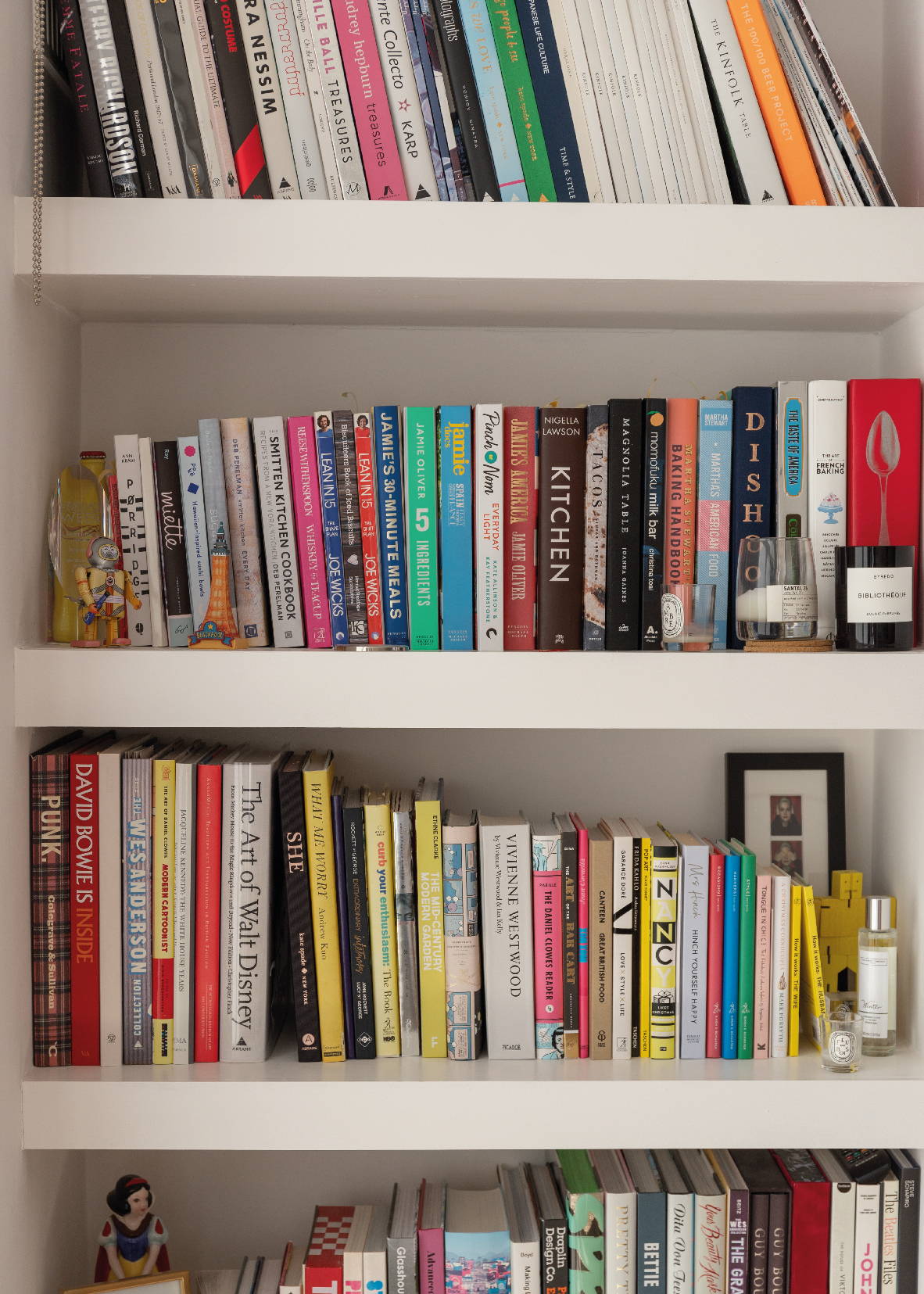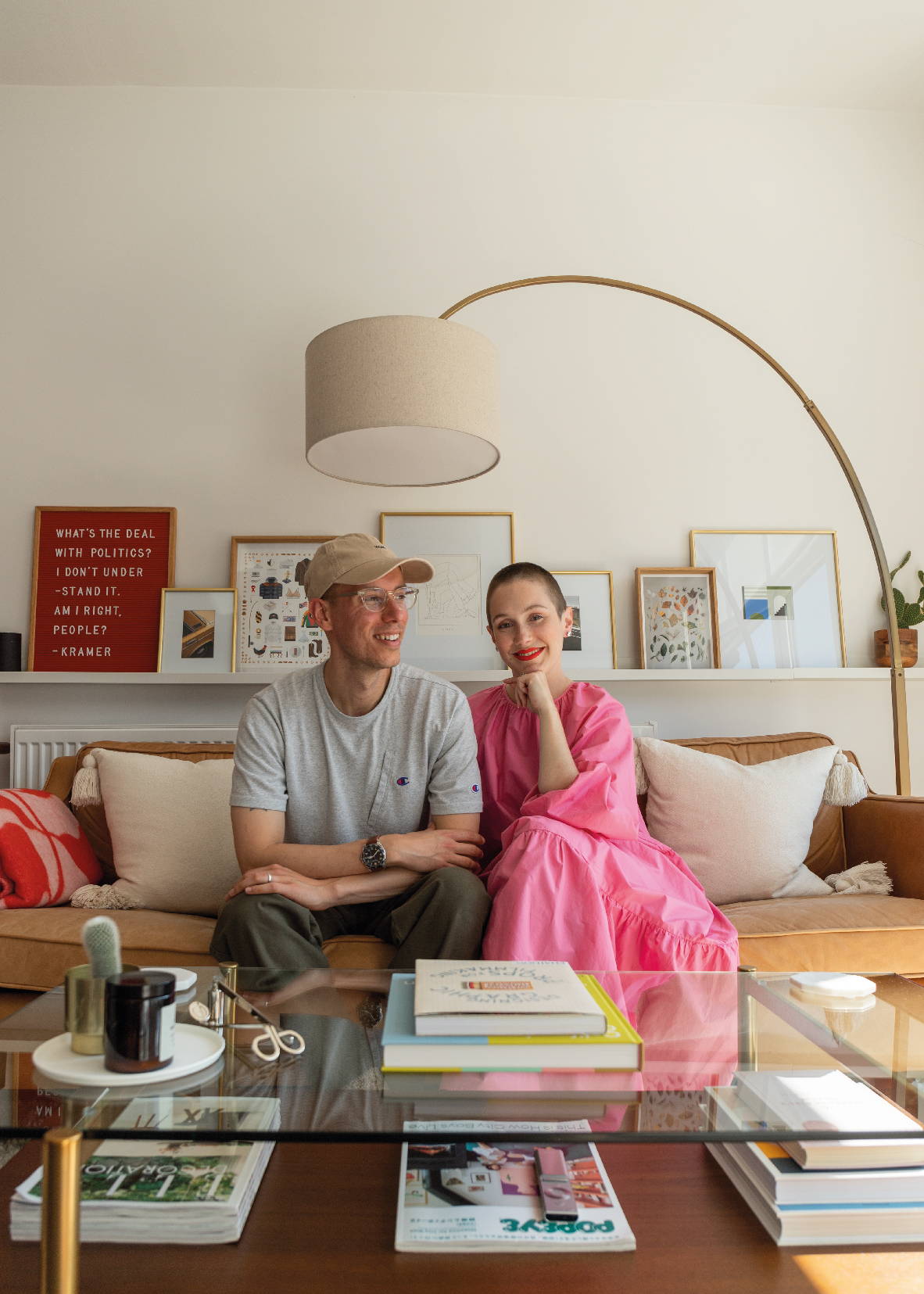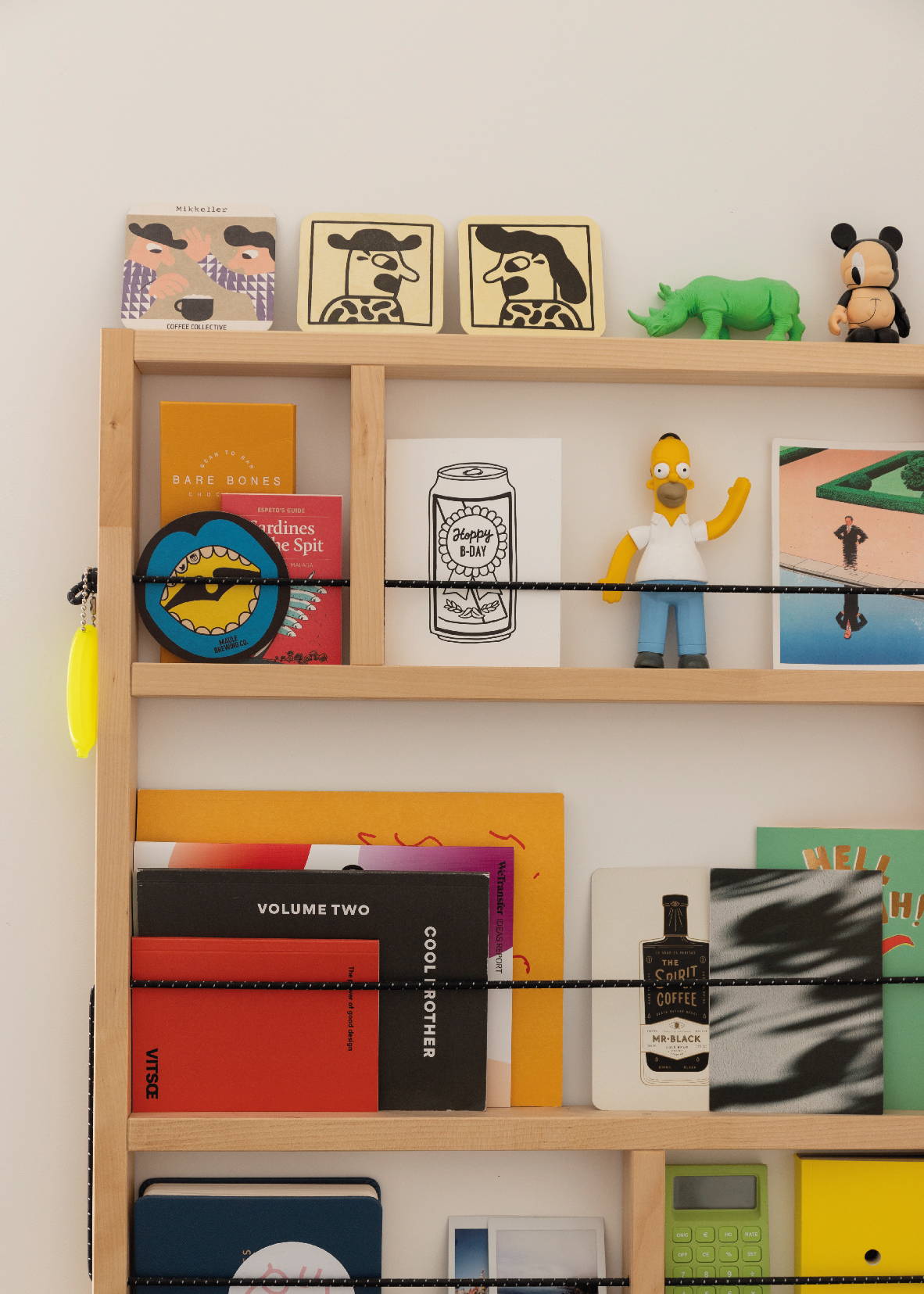 WHAT ARE THE MOST VALUABLE LESSONS YOU'VE LEARNED AS A CREATIVE?
Hmmm well I'd probably say that things go wrong for a reason, and if you ask for feedback from someone it's worth listening fully to their reasoning - if you like it or not .
WHAT WOULD YOU SAY TO ENCOURAGE SOMEONE WHJO FEELS THEY CAN'T BE CREATIVE?
Expand your research sources. Instagram is the easiest place to find visual inspiration, but totally different ideas come come from film, cartoons, books, magazines, second hand stores and such. It's not always looking at fashion images to create fashion images.
"A LOT OF US ARE HAVING TO RESTRAIN OURSELVES AND HOW WE WORK FROM DAY-TO DAY, SO IT'S AMAZING TO SEE PEOPLE COMING FROM ALL SORTS OF ANGLES TO BRING SOMETHING FRESH TO THE BUSY WORLD OF CREATIVE THINKING"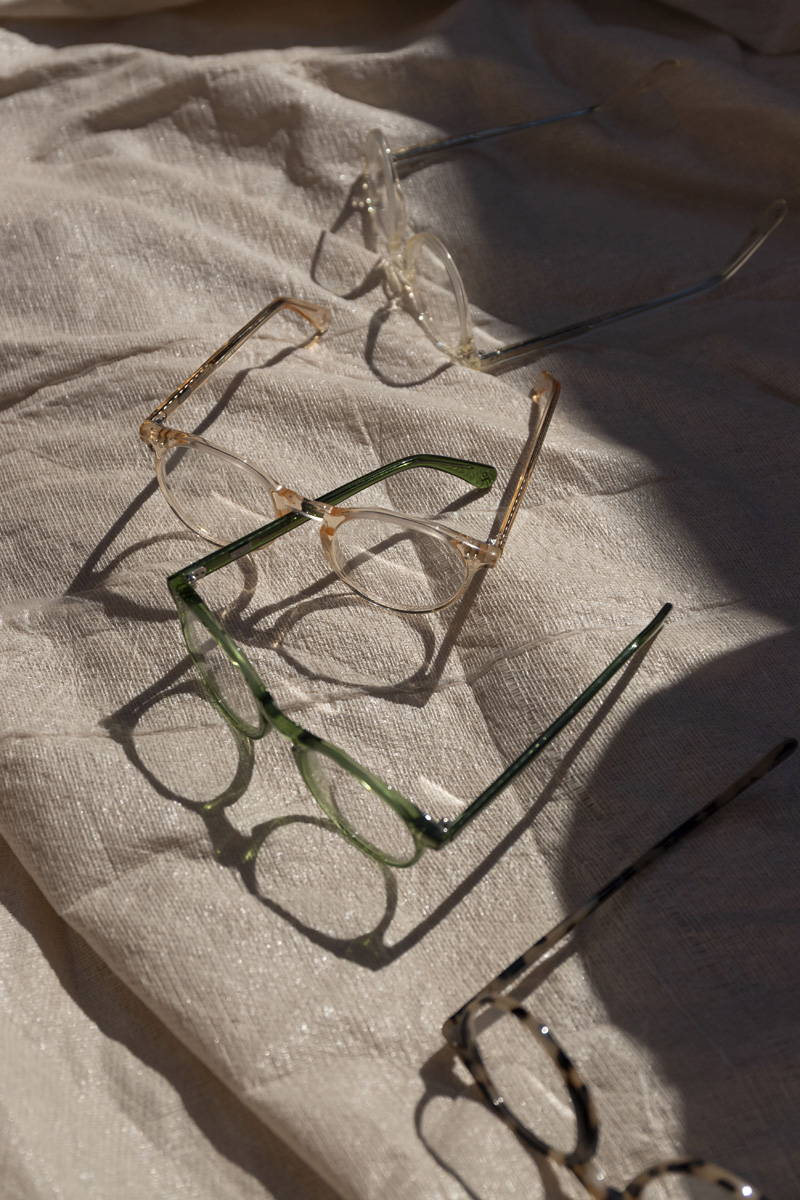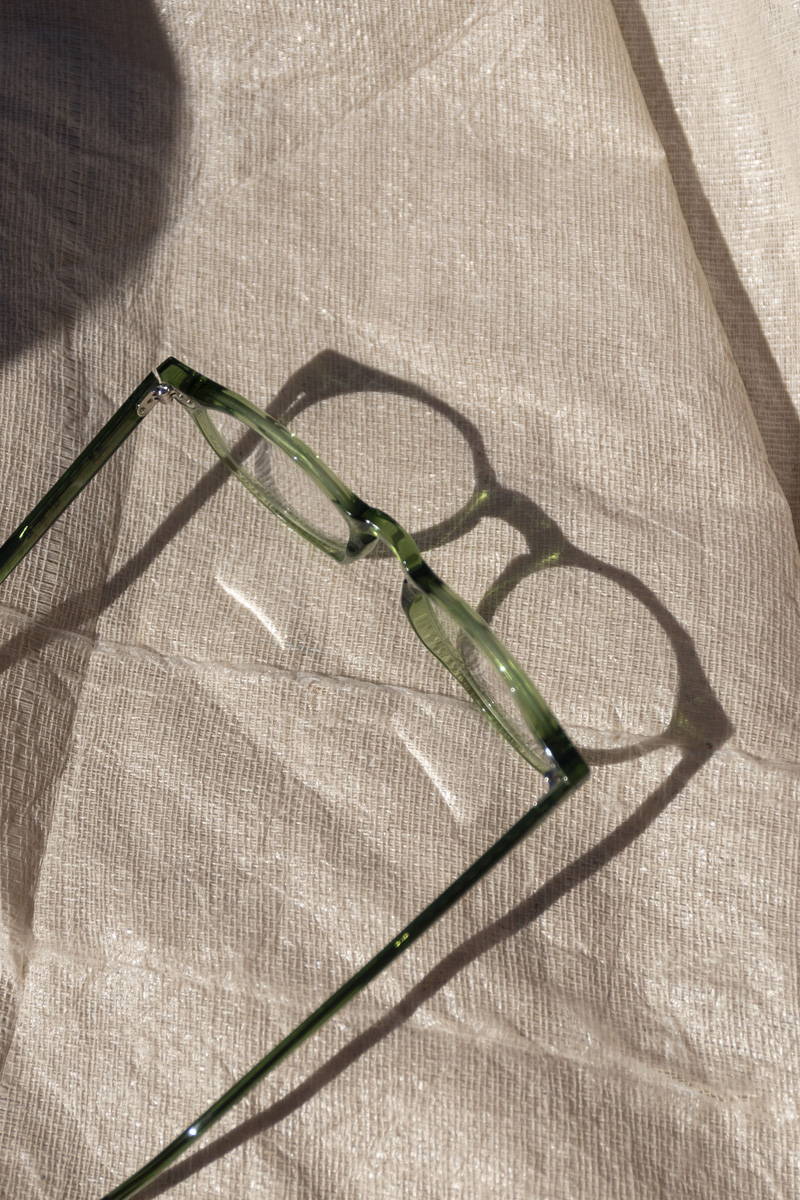 WHAT DO YOU THINK WILL CHANGE ONCE THE RESTRICTIONS ARE LIFTED?
We took regular things for granted and now we know how easy they can be taken away from us. So I think we will all be changed in some way, hopefully for the better. But I think we will value things the way they should be; money, friends, food, travel, the weather — it will probably have quite a profound impact on many of us.
WHAT ACCOMPLISHMENT IN LIFE HAS GIVEN YOU MOST SATISFACTION?
Being invited to travel to all sorts of places around the world and call it work. It changes you as a person, you grow from it, learn about new things and more about yourself, laugh, worry, take risks and become inspired by those things you see when you start looking at things differently.
Mat wears our new Conscious Kallio Spectacles.
Here's what he says about the MONC Home Try-On:
"First impressions mean everything — As soon you see the perfectly design split fold-out you know the home-try on service is the real deal. Figuring out which style of frames compliment your features is the trickiest part of the process, so, given the current circumstances trying on a few differently ones at home makes total sense. Also, I've actually chosen a colour that I didn't hold as my favourite, so I'm pleasantly surprised there!"
GIVING BACK TO OUR COMMUNITY, AS A COMMUNITY
Through #adaptandcreate we are not just aiming to inspire more creativity within the home, but we're also trying to continue to grow as a brand during a time when we are restricted in so many ways. Whilst doing so we are trying to give as much back as we can to people who need it the most. Which is why 20% of all our revenue is currently going to the British Red Cross. 
We hope that through #adaptandcreate we can inspire you to express new ways of creativity at home as well as to help us support the British Red Cross. 
Don't forget to share your #adaptandcreate moments with us on Instagram.