WHAT IS YOUR 'PD' AND HOW IS IT MEASURED?
THE PD IS THE DISTANCE BETWEEN THE CENTRES OF YOUR PUPILS
Pupillary Distance (PD) is the distance measured in millimetres between the centres of the pupils of the eyes. We need this measurement to ensure that your prescription glasses will fit you correctly and that you're looking through the ideal spot of the lenses.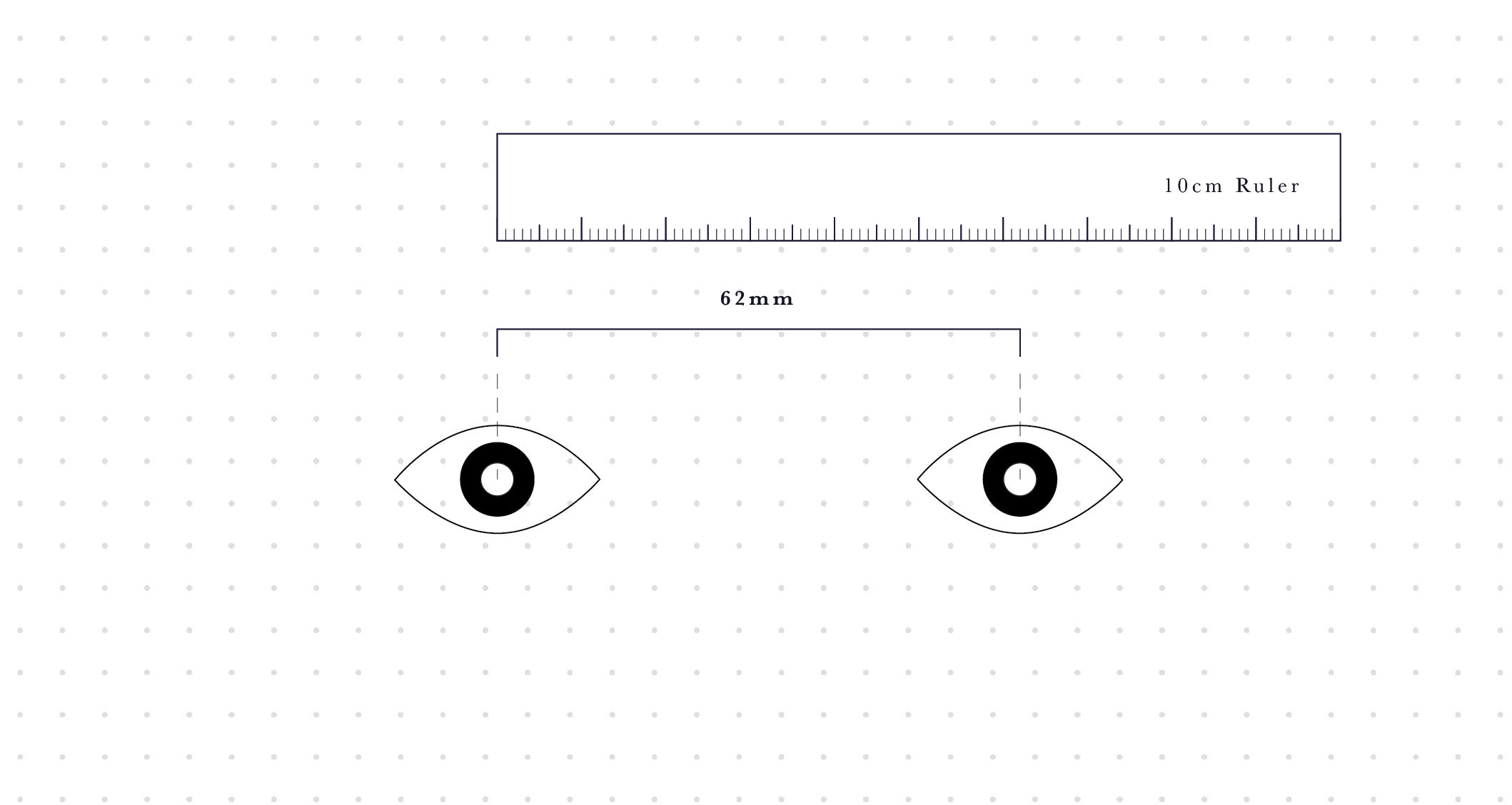 In the UK the PD won't necessarily be included in your prescription as it's considered part of the dispensing service.
The easier way to find out your PD is to or use an online measuring app or to ask your optician to measure it during your eye-test. This is normally done with a small ruler called a "PD stick" or with a pupillometer, a machine calibrated to help achieving a more accurate measurement necessary for bifocal and varifocal prescriptions. We also have our own PD Measuring Tool that you can download by clicking the link below. Once you have downloaded the guide, you can cut out along the dotted lines and start measuring.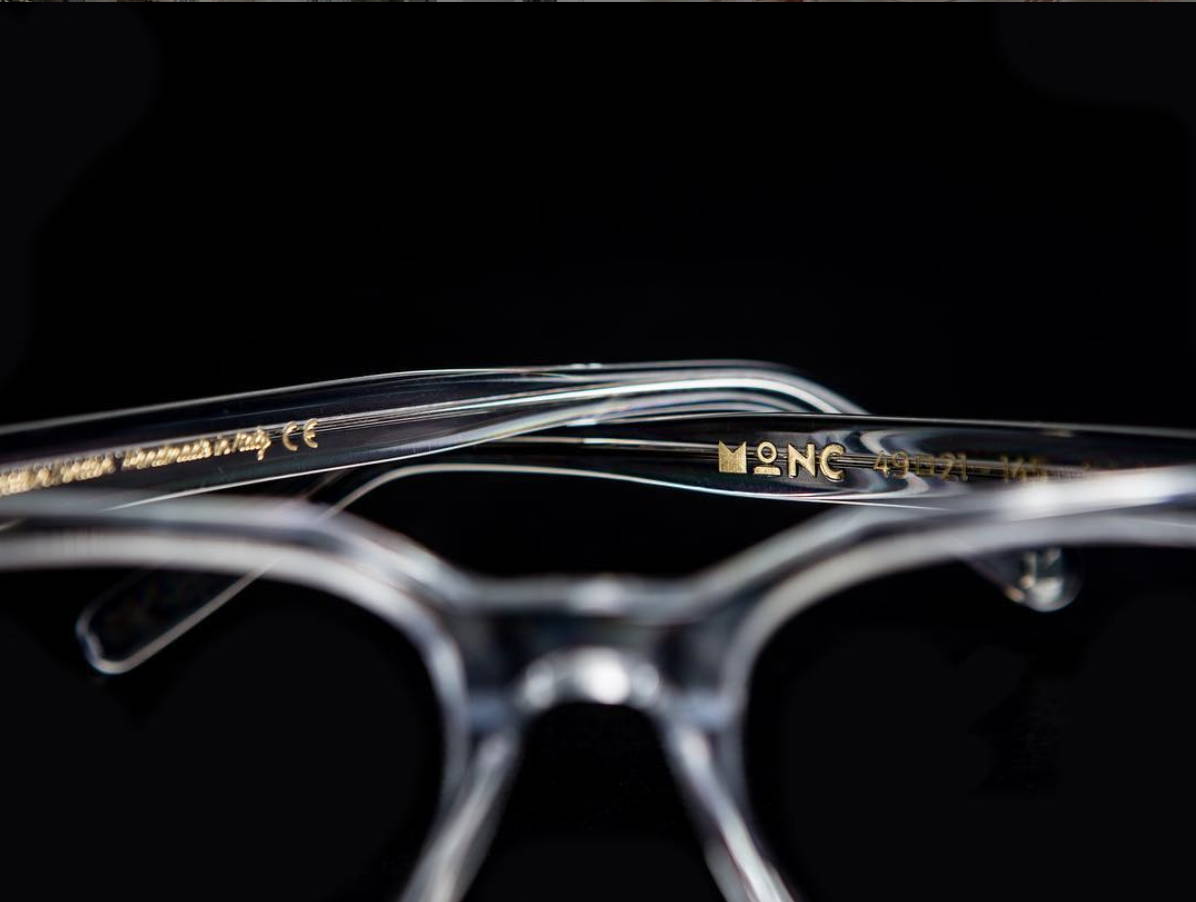 You can also measure your PD at home with just a mirror and a millimetre ruler, just follow the simple steps below:
Stand in front of a mirror with your shoulders as straight and centred as possible.

Align the 0 mark of the ruler with the centre of your right pupil and make sure that the ruler is horizontal. Place it against your forehead on your brow-line for added stability.

While looking straight ahead, measure the distance from the centre of your right pupil to the centre of your left pupil.

Repeat the steps a few times for accuracy.
Average PD for an adult female for each eye: 30mm
Average PD for an adult male for each eye: 32mm
---
DID YOU KNOW: YOU CAN ORDER SINGLE VISION PRESCRIPTION LENSES ONLINE AT NO EXTRA COST?
We currently offer standard prescriptions for free in either sunglasses or spectacles, including anti-scratch and anti-glare coatings.
MONC supports independent businesses. This is why we choose to work in partnership with a small lab based in London Islington for our lenses glazing.  
---
YOU'D LIKE TO TRY THEM ON?
Why not come to our store. We can be found at:
21 Chiltern Street, London, W1U 7PH
We'd love to meet you.