IN CONVERSATION WITH: EMANUELLE MOEGLIN
MONC speaks with Emanuelle Moeglin, fragrance designer and founder of the Experimental Perfume Club, London Fields.
The new revolutionary concept combines a working perfume studio with open days where visitors can learn about fragrances and create their very own blends. Within the first 2 years of opening, the EPC welcomed over 4,000 guests and launched their first collection of fragrances Layers available at Liberty, Harvey Nichols and on their own website.
---
What motivated you to introduce the general public to the fragrance making craft and to show the process behind it?
Perfumery has always had a certain mystery to it, like a secret craftsmanship. We wanted to show the general public, that whilst you can't become a perfumer in 3 hours, you can certainly learn about fragrance so you're making more informed decisions when you smell and buy a fragrance.
Brands should be more transparent about their products, we love showing people what goes into a fragrance. There's a great demand from those who want to get their hands on something they love, learning how it's made from a real person and taking this new knowledge away to share it with someone else.
Why the concept of bespoke fragrances is so important to you?
Big brands have put a lot of marketing behind perfumes since the 80's influencing customers and their fragrance choice. This means you're not always choosing a scent because your nose likes it, which for us a real shame. You should be able to wear a fragrance that you're naturally drawn to, that smells unique to you and makes you feel special so you don't walk into a room smelling the same as everyone else.
We love that you are not only selling a product, but also educating your audience and sharing your craft. What can we expect from one of your workshops? Do you have any advice on how to make the most of the experience?
You can expect to learn a lot! You'll smell a lot of different ingredients, learn to describe ingredients and perfumes, be taught the basics of perfume formulation by a trained perfumer and take away your own fragrance that you'll have created during the session.
The group classes are quite fun, whilst we are very serious about perfumery, the aim will always be to be practical around perfumery because we are not a perfumer's school. The one-to-one sessions cover a lot of the same aspect than the group classes but offer a more intimate session just you and our perfumer and access to our full perfumer's organ (that's over 300 ingredients!).
If you come with an open mind and no expectations you'll find that your nose and not your brain becomes the superstar.
How important is the quality of the ingredients when working on a fragrance and how do you share this knowledge with your visitors?
The quality of ingredients is hugely important for us! We're very passionate about what we do and what goes inside a bottle and we want to give our visitors access to the finest ingredients we can get our hands on.
We love to talk about the ingredients because we want you to know what goes into your perfume and its journey before it ends up in your bottle.
A lot of people know the names of an ingredient but have no idea what it looks like. For instance, Bergamot is a citrus and it smell citrusy, spicy and woody. Musks are molecules and have nothing to do with animals anymore. We think there is a lot of value in educating people in understanding more about what the product they use is made of.
" A lot of people know the names of an ingredient but have no idea what it looks like. For instance, Bergamot is a citrus fruit and it smellS citrusy, spicy and woody. Musks are molecules and have nothing to do anymore with animals."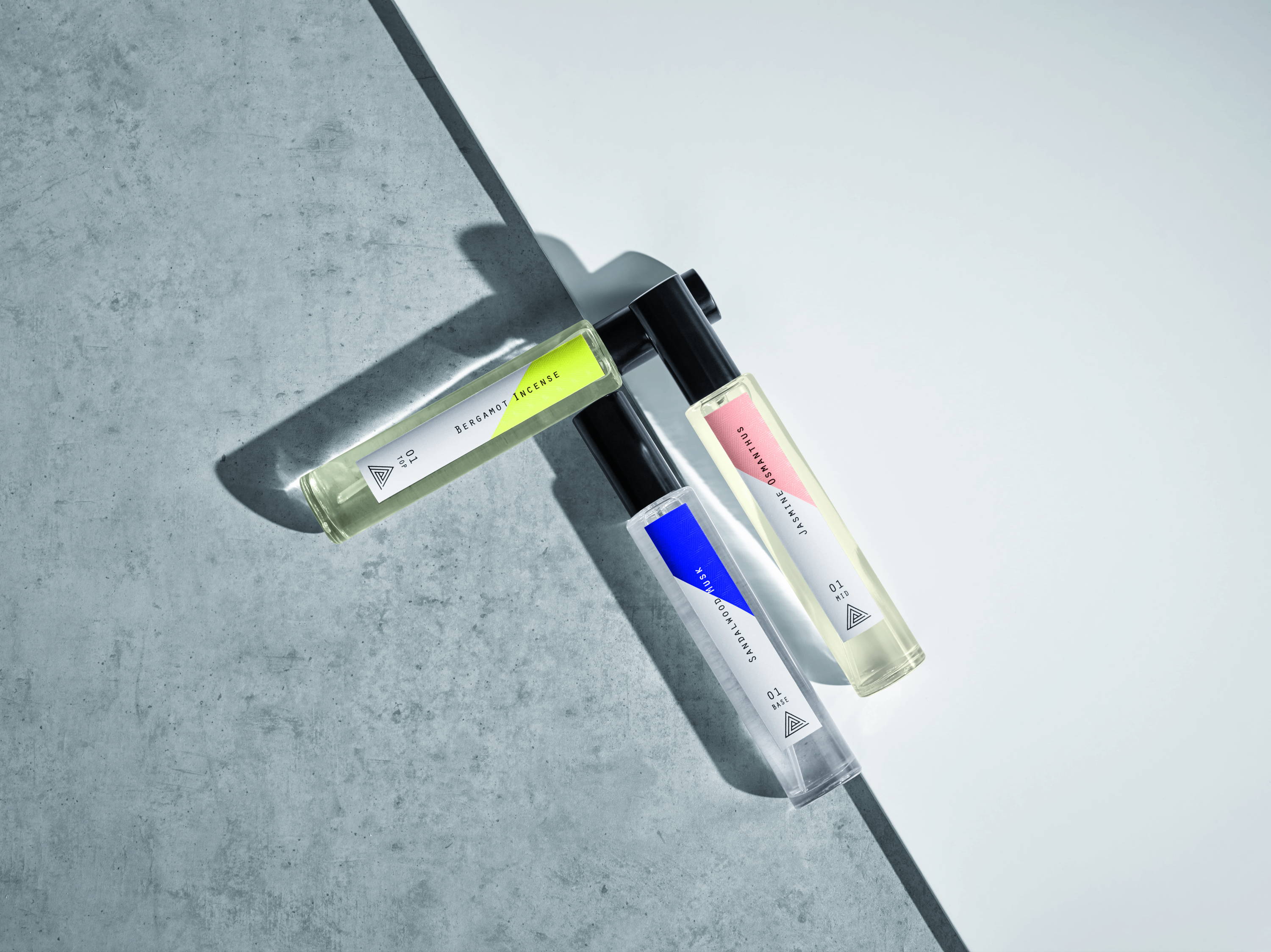 When you launched the Layers collection, you knew you were competing against much larger brands and introducing an exciting yet somehow challenging idea. How did that feel for you?
Layers came quite organically for us. After nearly two years of teaching, I saw how important it was for people to be able to create and wear a fragrance that was completely unique to them. I also noticed that with a bit of time and knowledge, people were completely capable to understand the basics of perfume creation and eventually make their own!
Layers is the first and only collection that has been designed so that each fragrance can be worn alone but can be blended together. Each fragrance in the collection is a niche, luxury fine fragrance. As always, we use the best ingredients and put a lot of our work and quality into the mix.
I'm convinced this concept has lots of potential to succeed, but it's a new concept. It will take time to educate people on how to use our fragrances.
How long did it take to develop the collection? Is there a moment in the journey you like looking back at?
Each collection takes about a year to develop. The creative development can take anything between a couple of months to 6,7,8 months. It can takes hundreds of trial on one single fragrance before finding a happy place. Other times, it'll only take a few tweaks!
Then comes a few months of tests and production. It's long, but worth it.
At the end of the day, the choice can be very personal and a fragrance is never really finished anyway. You can carry on working on it years if you don't put yourself on a deadline. It's a battle against perfectionism and patience. Sometimes, you can do dozens of trials to eventually go back to your previous idea, so it is always important to keep track of your previous trials.
"A fragrance is never really finished, You can carry on working on it FOR years if you don't GIVE yourself a deadline. It's a battle against perfectionism and patience."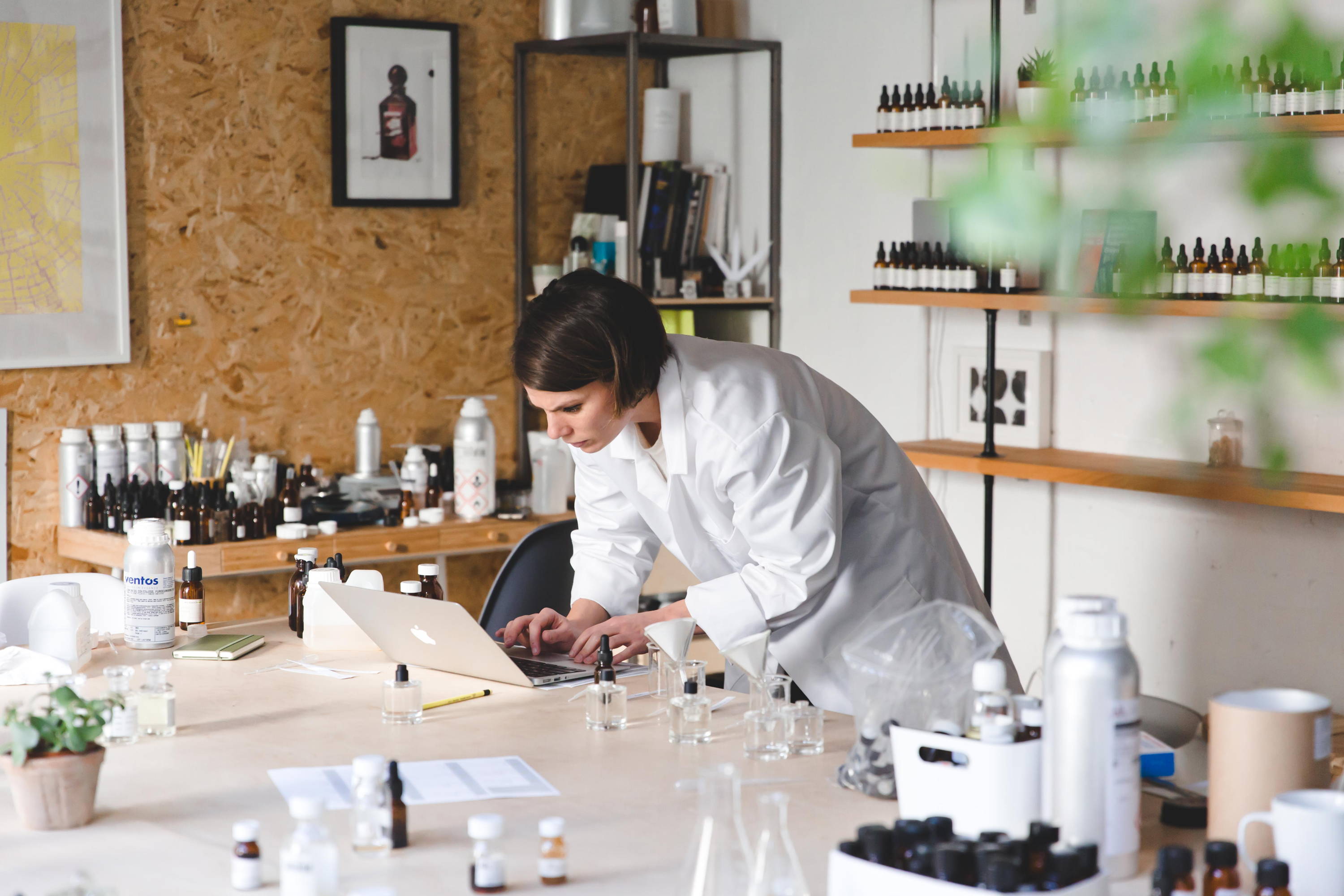 Tell us about the scents in the Layers line, which comes across as a statement collection of essentials. How did you select the notes to go in the blending collection?
All fragrances are inspired originally by two key ingredients. The first collection is Bergamot / Incense, Jasmine / Osmanthus and Sandalwood / Musk.
They are all ingredients I love, taking into consideration I love a lot of things when it comes to perfumery! All the fragrances are also developed so that they'll work as a trio.
Do you remember the first scent you bought and do you still have it?
As a kid, I was obsessed with miniatures of fragrance bottles. I was collecting them since the age of 12 or something. I use to spend all my pocket money on buying them. Back then, there wasn't the internet and eBay, I would go to the flea markets with my parents to get my hands on half empty mini bottles and they were so expensive - or maybe I thought they were expensive . I can't remember which one was the first one. I have so many, hundreds, I still have them all!
What drew you to MONC and made you decide to take part in this Q&A?
We first discovered MONC at The Design Junction 2018 where our stands were next to another. When we had a quiet moment we popped over to explore the nearby makers and loved everyone's entrepreneurial craftsmanship. MONC stood out because of the high quality design, aesthetics and craftsmanship of the glasses. It was great to see how passionate Freddie and his team were about educating everyone on the ethical production that goes into making the glasses. The craftsmanship, production transparency and high quality design really resonated with as a brand we can relate to.
Help us create a scent for our current mood at MONC. What does change and innovation smell like?
Oh that's a tricky one! Smell is such a subjective experience as it's so strongly connected to our personal memories and tastes. Innovation and change are seen as positive occurrences, something new and exciting, but it can also be something we need time to adapt to! Maybe it could translate as something unexpected - a clash of contrasting notes, including notes that are not commonly found in commercial fragrances. Something that would provoke a reaction in someone, positive and negative, a little bit like what change can provoke.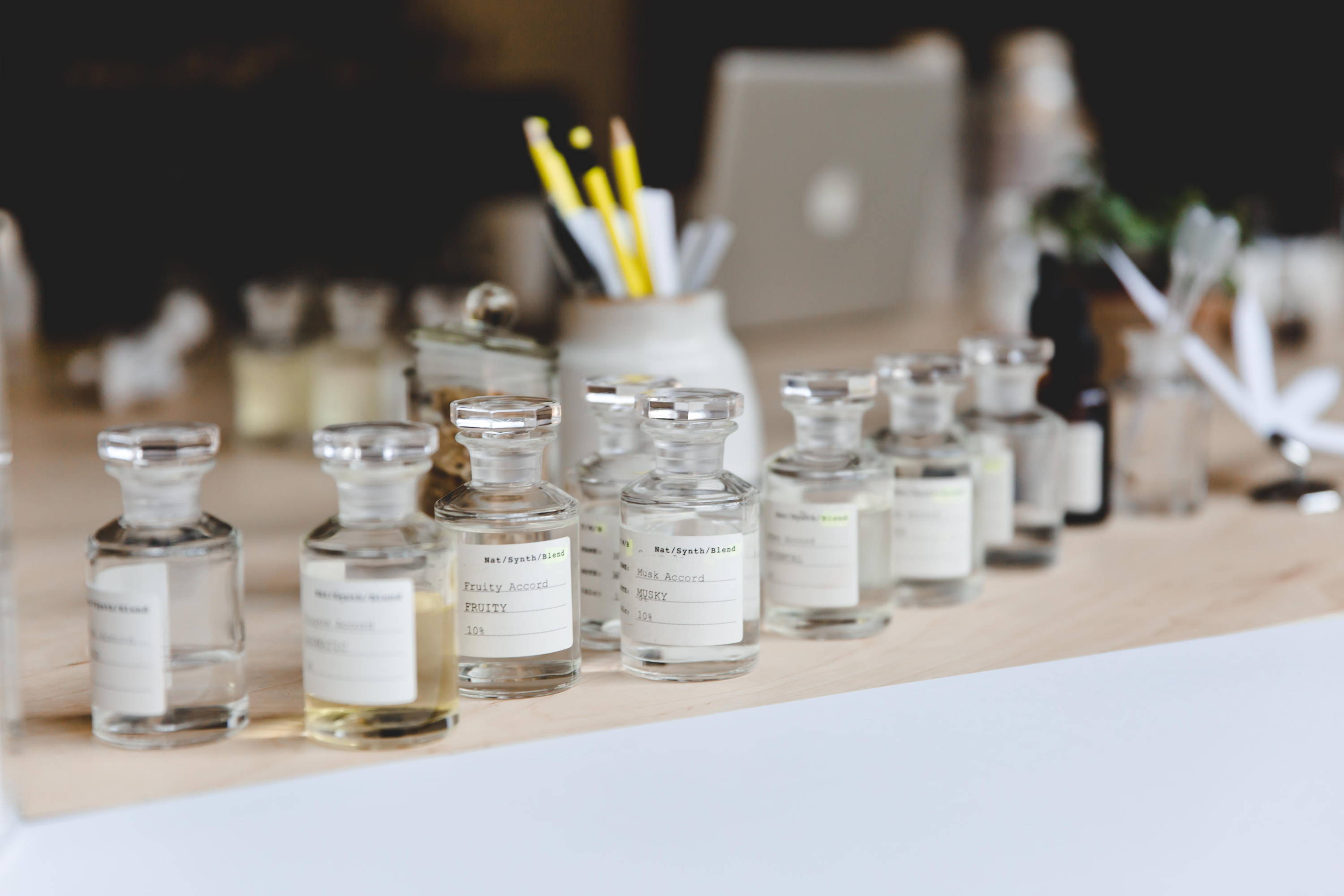 "We want to add an eco aspect to what we do and provide refills at a lower price so that you can reuse your bottle rather than just disposing of it . We think it's very important as a brand to introduce ecological options."
So with your first collection of Layers down, what do you think is next for EPC?
It's been a whirlwind of a ride venturing into the retail market with Layers\01. With one year under our belt we've certainly learned a lot. We're very excited to announce that the new collection Layers\02 is launching this May 2019 exclusively at Harvey Nichols.
We're going to be bringing the lab to West London where you can explore the collections and get refill juice of your empty 50mls. We want to add an eco aspect to what we do and provide refills at a lower price so that you can reuse your bottle rather than just disposing of it. We think it's very important as a brand to introduce an ecological option.
The new collection is really going to bring the bespoke element to life. We're looking forward to seeing what fragrances people create when they blend fragrances from different collections! They've all been designed to blend perfectly together so the possibilities for creating a bespoke fragrance are endless!
CREDITS: Questions by Laura Rogliano, image courtesy of Experimental PerfumeClub.
---