Why We Reintroduced Mineral Glass Lenses to Our Sunglasses
In use since the birth of optics, mineral glass lenses have undergone several hundred years of innovation.
It might seem strange that reintroducing this traditional material of the past has helped us bring our sunglasses into the future, but we believe quality goes hand in hand with longevity.
You see, nowadays, most eyewear brands use plastic lenses instead of mineral glass lenses as an easy-to-produce, more affordable option.
But is this an industry change made for the wrong reasons?
Below we take into consideration the pros of both mineral glass and plastic sun lenses:
Mineral glass lenses have a higher index of clarity and optical quality than their plastic counterparts and are far more naturally scratch, chemical and heat resistant.
Watch our scratch test below.
Glass isn't just about premium quality; with over 70% of its chemical composition being sand, it's easier to recycle too. Scrap glass, or cullet, is one of the main ingredients in making new glass, and glass will bio-degrade naturally if put into landfill.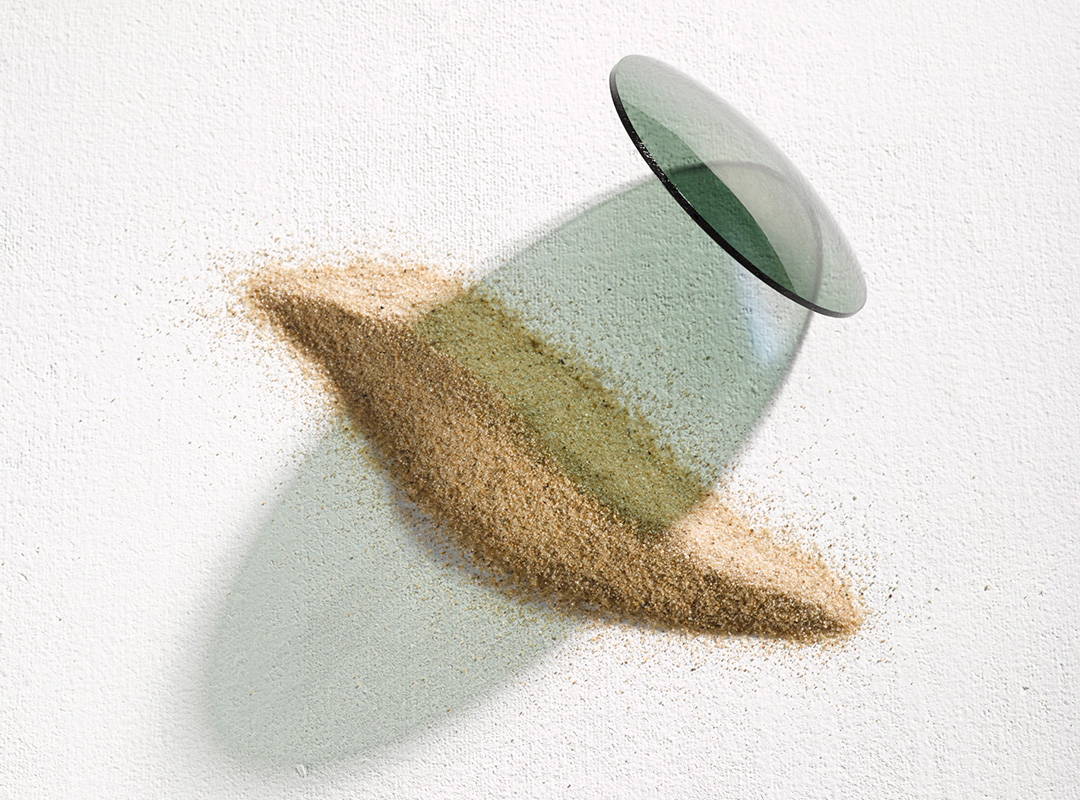 Meanwhile, plastic polycarbonate sun lenses are lighter than glass sun lenses, cater for the wide variety of prescriptions, and are more readily available.
OUR CONCLUSION IS THAT IT'S NOT ONE OR THE OTHER, BUT USING BOTH FOR THE MOST APPROPRIATE REASONS:


For Sunglasses with no prescription - we've chosen to use high strength mineral glass. It's sourced and made in Europe, and manufactured from locally sourced minerals that are less scarce or harmful to our planet when used in our product lifecycle. Its superior quality and ability to be more easily recycled made it the desirable option for us.
For Sunglasses with prescription - we've chosen to use polycarbonate plastic lenses for the time being as these are easier to adjust to specific prescriptions and as mentioned above, far more readily available.
When we're able to use glass (or a better alternative) in our prescription sunglasses we will, but until we are able to order the large quantities stock required for mineral glass prescription sunglasses we are sticking to the only option we have.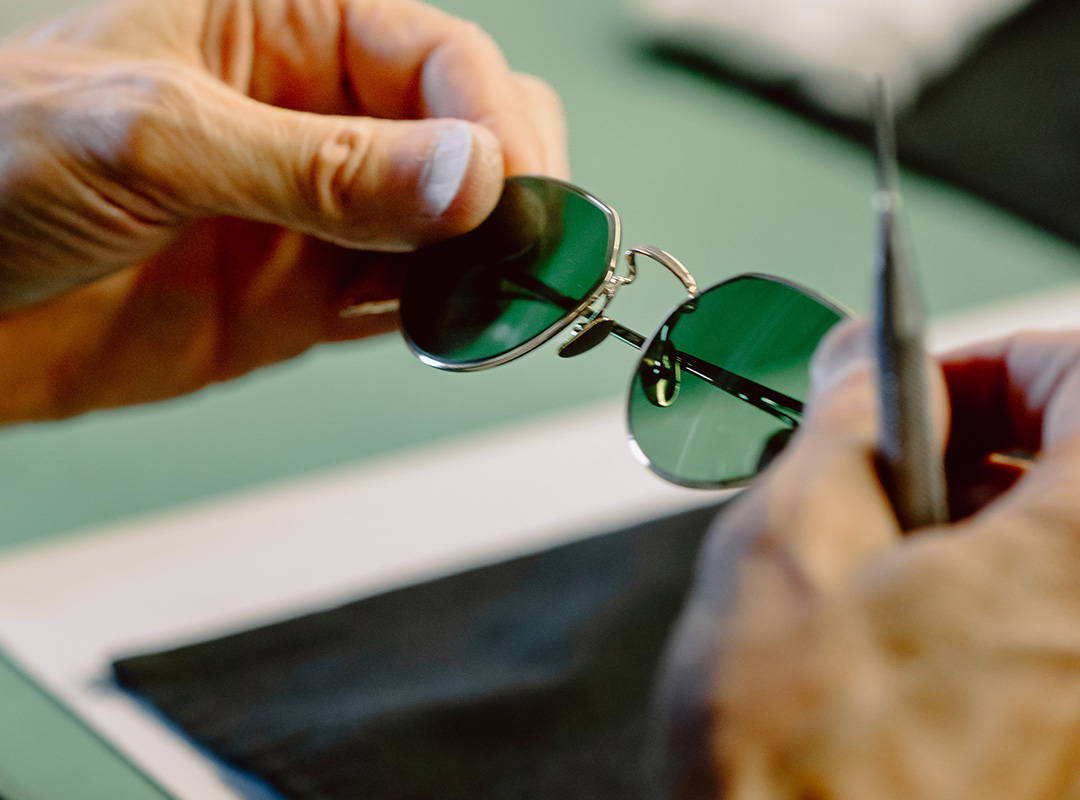 WHY WE PARTNER WITH BARBERINI FOR OUR
MINERAL GLASS SUN LENSES
Founded in 1963, Barberini is world-renowned for impeccable glass lenses.
We use their classic UV400 hardened glass sun lenses.
These lenses are hydrophobic, anti-reflective, naturally scratch resistant and protect against 99-100% UVA and UVB sun rays.
They're also made locally, just 567km from our workshops. Meanwhile, the raw material (sand) comes from Grünenplan, Germany.