Our Goal For Zero Waste - 01
This week is Zero Waste Week - seven days dedicated to making small changes in our everyday lives to help reduce how much we unnecessarily use and throw away. In honour of Zero Waste Week, we want to bring awareness to and encourage conversation around the waste our own industry produces.
Every industry produces some kind of waste and our industry is no different. Yet it often manages to slip under the radar and avoid responsibility for its contribution to world wide problems. Since the beginning, we've seen waste differently. We see it as a resource, not a problem.
With this in mind, we want to show you the ways in which we're reducing our waste and share what we've done so far on our journey towards becoming a zero waste company.
WASTE WITHIN THE EYEWEAR INDUSTRY
In 2017, we discovered that the eyewear industry produces a lot more waste than we were aware of. If we're totally honest we were pretty disgusted with how we and our fellow eyewear professionals were going about making any positive changes to the way things are done. We also felt frustrated that this wasn't being talked about. Why haven't the biggest eyewear corporations that we, our parents, even our grandparents might have purchased from in the past been talking about sustainability in the eyewear industry?
Maybe it's a lack of understanding, a lack of awareness to the harm that this type of manufacturing can have on our planet. Or maybe there are other reasons such as profit before people and planet.
PROFIT > PEOPLE > PLANET
But we're lucky. We now live in a world where information is rife and knowledge is power. We have the ability to ask questions, to choose and to make our own decisions both as companies and as individuals. The facts are out there, what matters now is how we act on them.
At MONC, we count ourselves extremely lucky. Being small allows us to act quickly and take action when we come across a problem. One thing that has stood out even more so during this testing time is that we have to change. We have to change how we consume - and that starts with the companies that make the products we buy, putting people and planet before profit.
PLANET > PEOPLE > PROFIT
An eyewear frame is a relatively simple product (in theory*) which consists of a frame front and temples - usually made from a plastic or a similar alternative, containing metal components such as hinges and wire cores. And of course there's the lenses too.
When frames are made, it's almost always using a material called cellulose acetate. Acetate is a high-quality, durable and beautiful plastic-like material made mostly from cotton and wood pulp.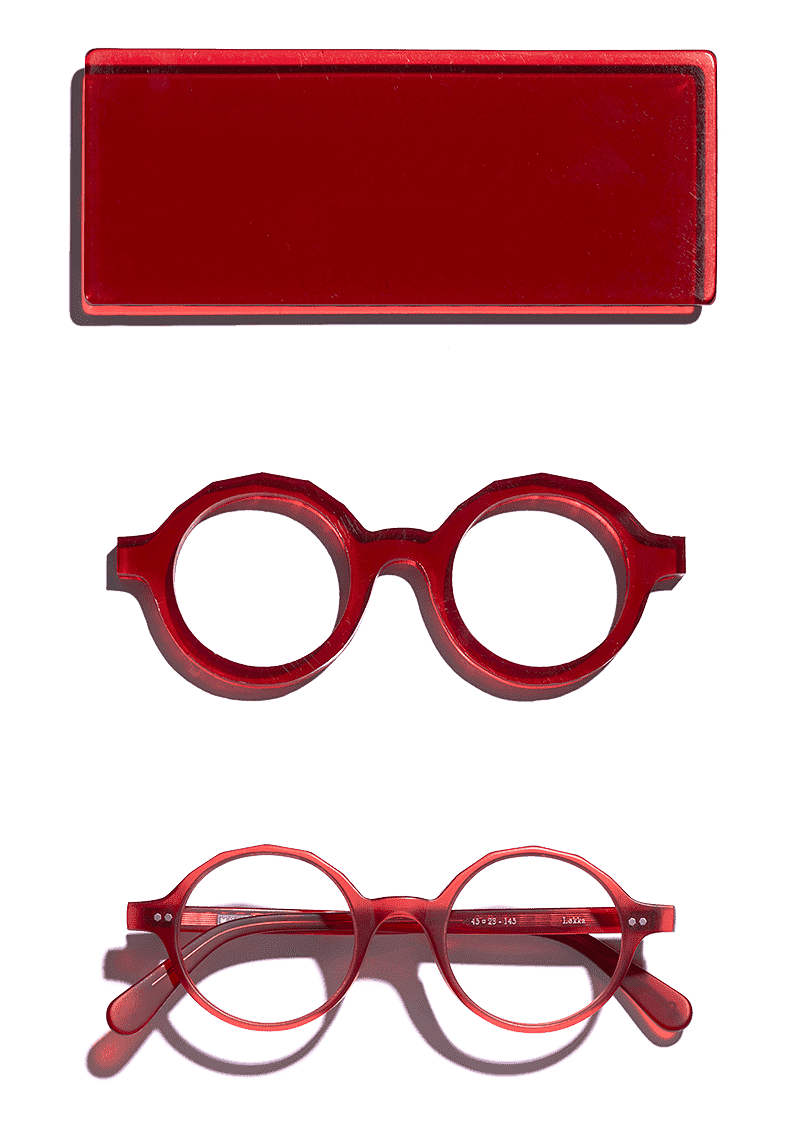 The problem is that up to 80% of the acetate used in making eyewear frames isn't used at all. It's wasted, either going to landfill, or being incinerated by factories and brands around the world.
This just isn't acceptable to us. That's why last year we announced our goal to become zero waste. However, we know that becoming completely zero waste isn't going to be easy but we are going to continue working towards it as an ultimate goal. We're working towards a closed loop system, where we reuse and recycle as much of our waste as possible, from our workshops past, present and future production cycles.
Pictured: Acetate shavings from the eyewear production process, captured by our founder Freddie at the MONC eyewear workshop in Northern Italy.
CHANGES WE'VE MADE SO FAR
We believe that it's our duty as designers to find solutions to the problems that inevitably occur during the design process. It's not just about the product itself, it's about bettering each stage of the process including the way our products are used and disposed of when they're no longer needed.
*We've had a busy time re-evaluating and making changes within the whole product journey. Below is a list of changes that we've made so far, helping us to reduce our impact and making use of materials that would otherwise go to waste.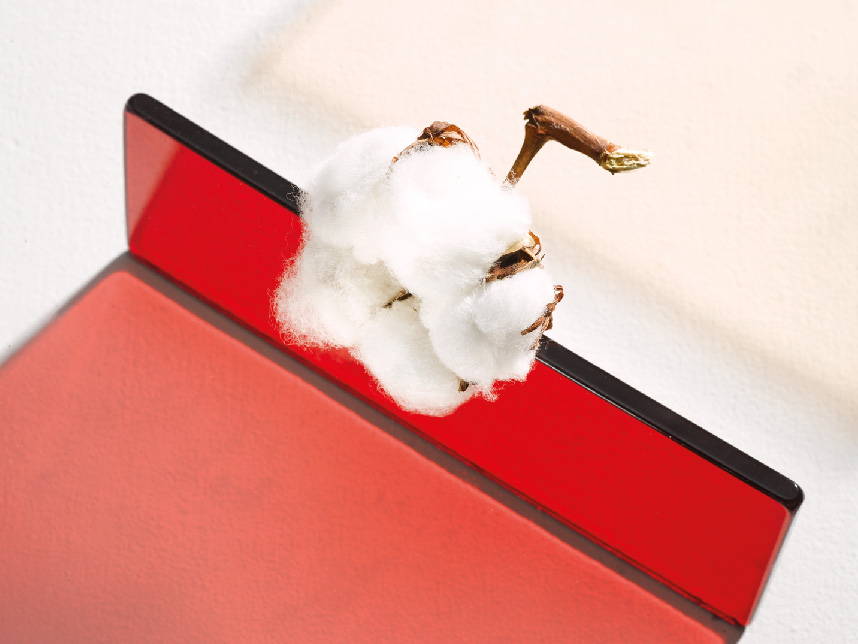 We changed from using acetate to bio acetate - the bio based, biodegradable, preferable offspring of acetate — which we've used for 100% of our new conscious collection.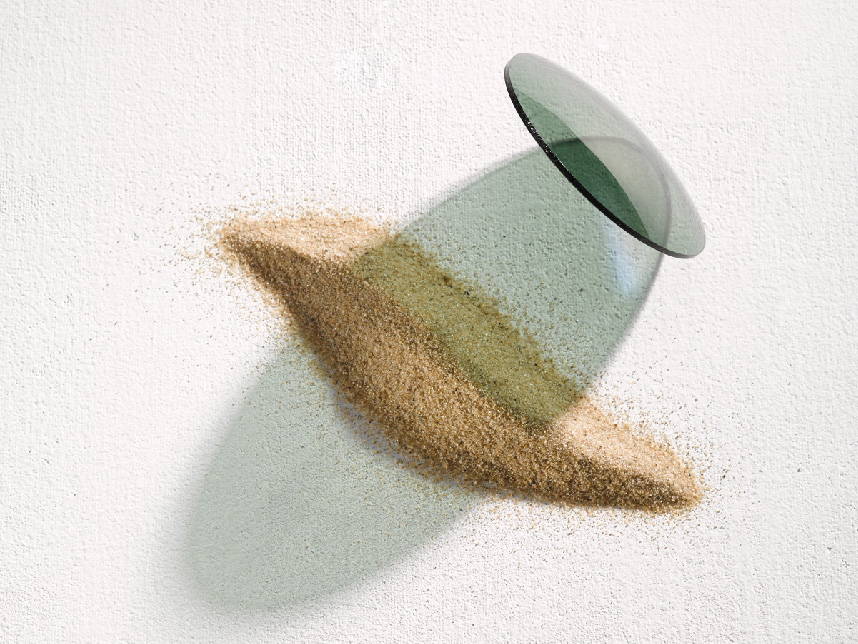 Plastic lenses took over from glass when they became cheaper to manufacture. But we've switched from plastic to higher quality mineral glass lenses for all of our future sunglasses.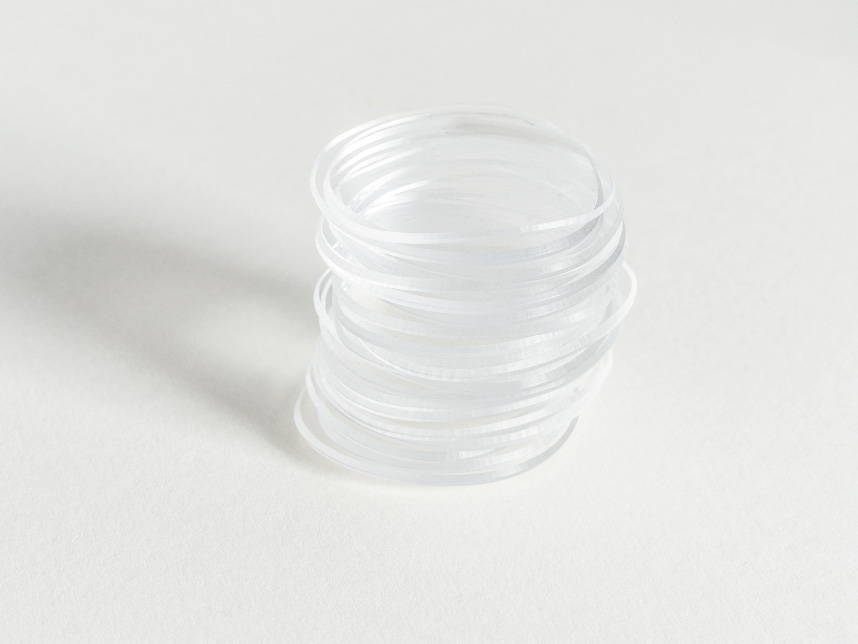 Our over-reliance of plastic is taking a huge toll on our planet. That's why we've changed from petroleum based to bio-based plastic demo lenses.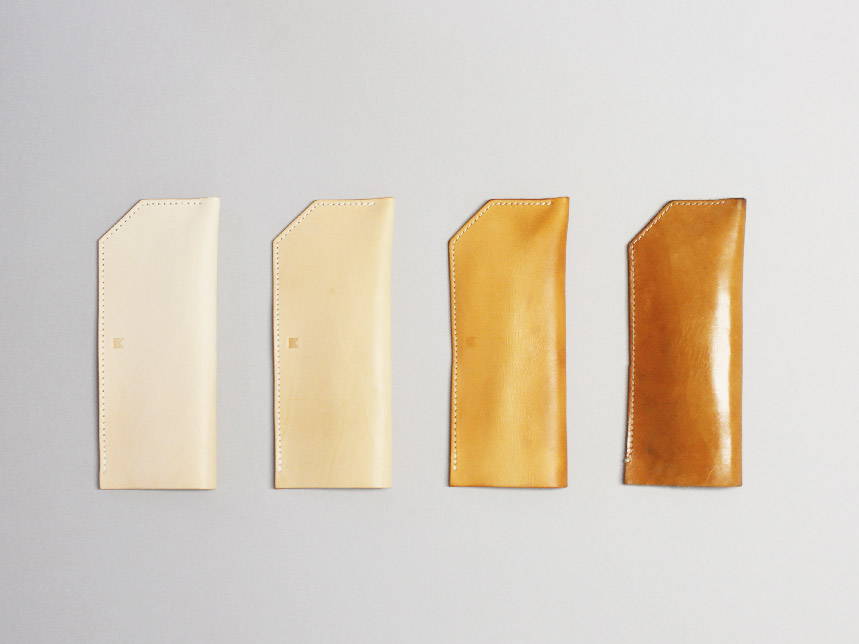 We work with an Italian tannery that responsibly and sustainably sources all of the hides it tans being by-products of the food industry so nothing is wasted.
Instead of throwing our leather off-cuts away, we use them to make keyrings that attach to the optical screwdriver which come with every MONC purchase.
Instead of microfibre, we've made our eyewear cloths from a fabric called Cupro - a soft fibre that covers cotton seeds, which otherwise goes to waste.
RECYCLED COFFEE CUP PACKAGING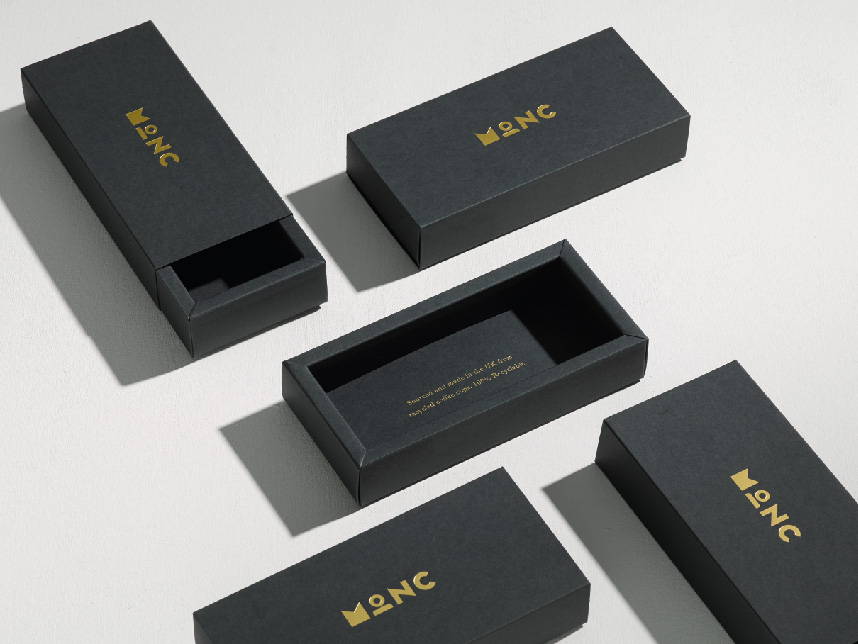 With 2.5 billion coffee cups thrown away each year, we decided to make our packaging from 100% recycled cups that would otherwise go to landfill.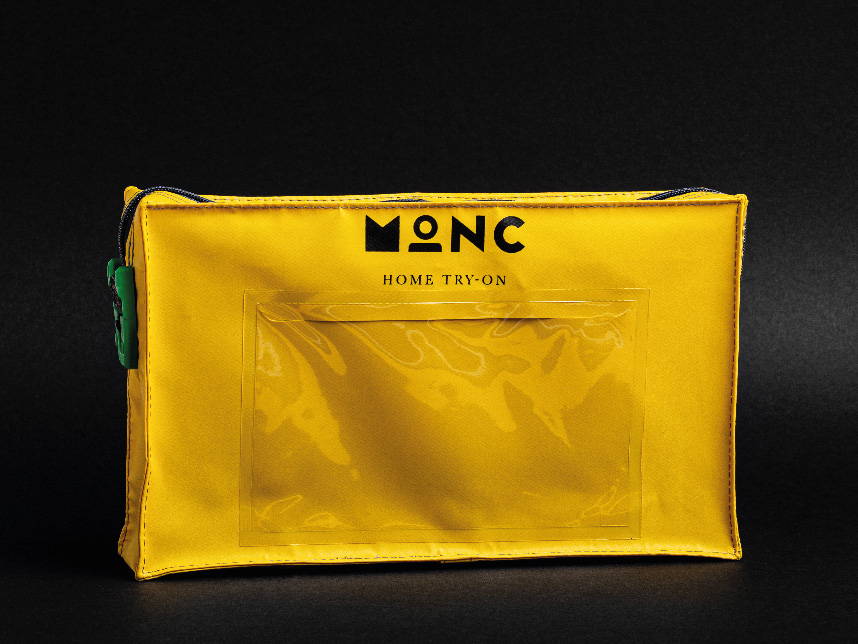 For our Home Try-On, we created a durable shipping wallet that's designed to be re-usable for a minimum of five years.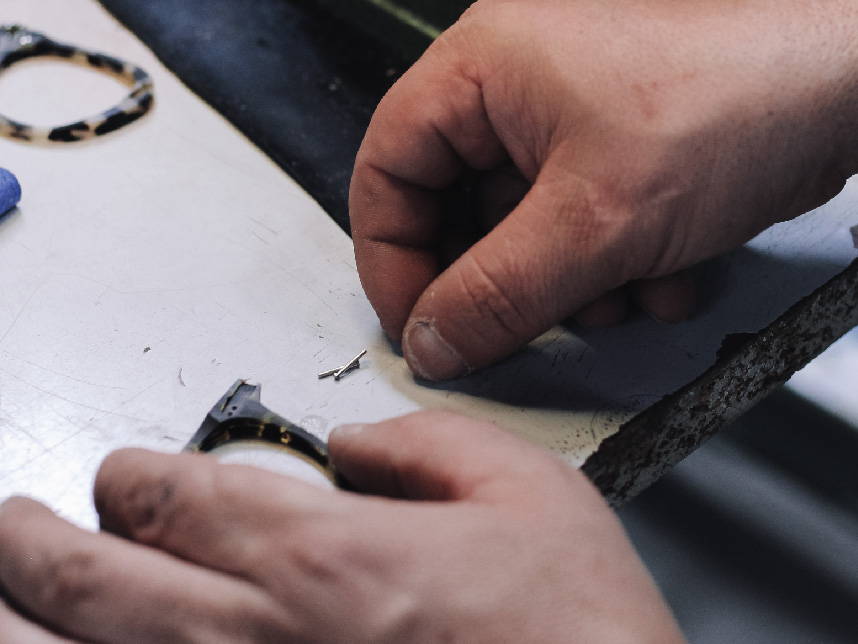 If your MONC frames get damaged, let us know and we will see what we can do to repair them for you instead of letting them going to waste.
WHAT WE're WORKING ON NOW
Over the past two years, we've been working on ways to get our acetate waste recycled and made into new products.
We are currently in the process of testing prototypes from recycled acetate and bio acetate waste material from our workshop in Italy. It's both our waste and the waste of other companies who use our manufacturer. We've been testing each element thoroughly, looking at the durability, quality and longevity of the material after it's been through the recycling process.
At the end of the day, that's the most important thing - durability. It's extremely important that the new material can last and be reliable for making products.
Below is an example of how our acetate shavings are being made into sheets, how amazing is that? Watch this space and sign up to our newsletter to be the first to find out what we'll be making with our recycled waste.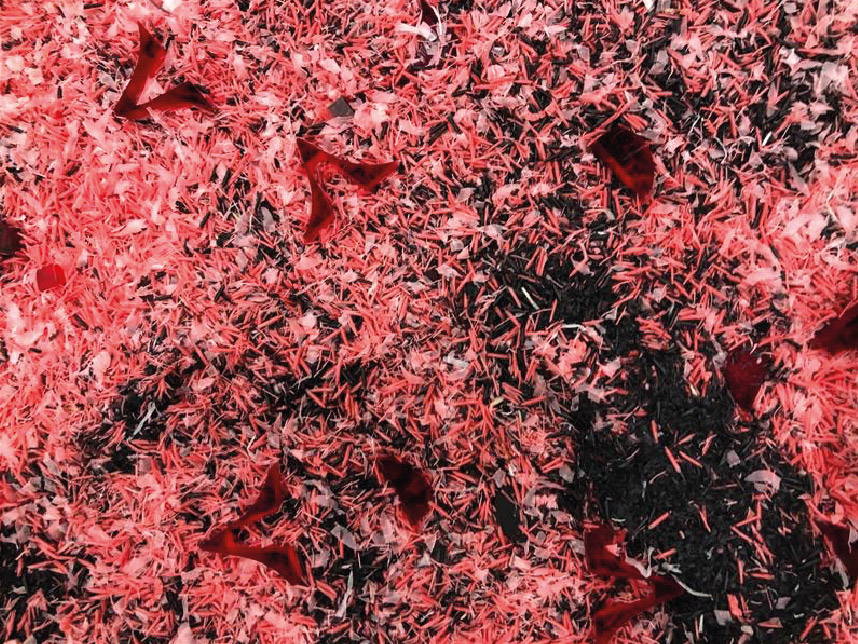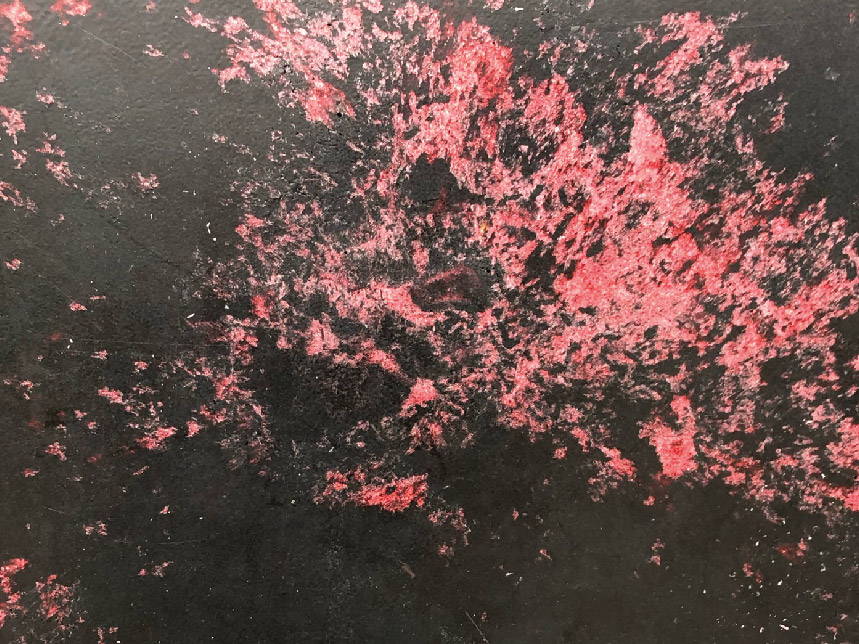 FRAME REPAIRS AND RECYCLING
So, what do you do with your frames when they can't be repaired or used anymore? If you had asked me this question a while ago I wouldn't have known the right answer either. Do I throw them in the bin? Do I recycle them? Can I even recycle them? Or do they get buried in a hidden draw never to see the light of day again?
These are all questions that you can't really find a straight answer to. As consumers, we have the option to recycle most things, but not our glasses. We want to change that.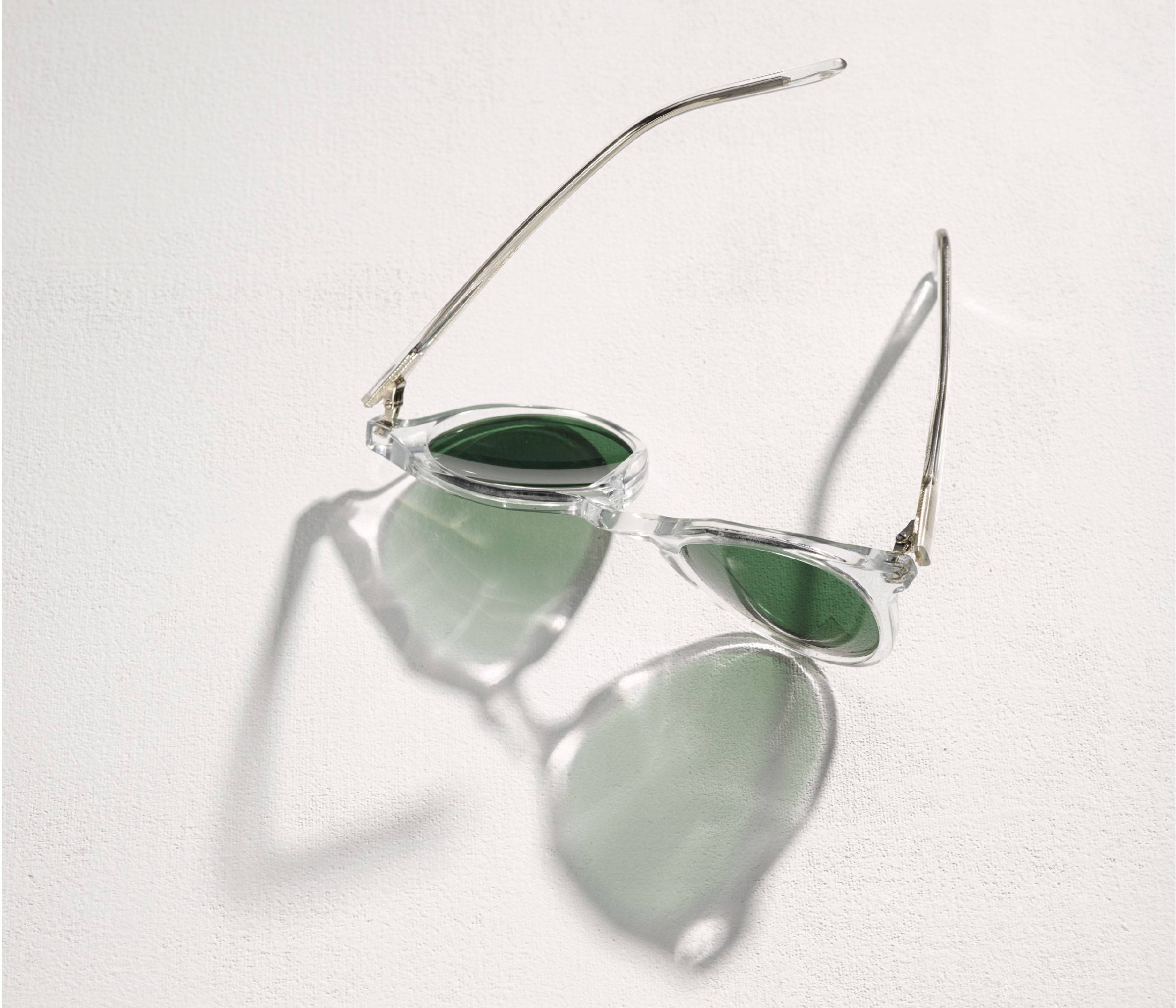 The next step towards achieving our zero waste goal involves you. Recycling your frames once they've come to the end of their life is an important part of the process that's often forgotten about. If you have frames that aren't repairable, we want to turn them into new products, whether it be new frames or something else.
Before we do this, we want to make sure there's a concrete system in place — ensuring that we're doing it in the most efficient and sustainable way possible. So keep an eye on our updates for when you're able to send your old frames in to be recycled, and there may even be a small reward in it for you too...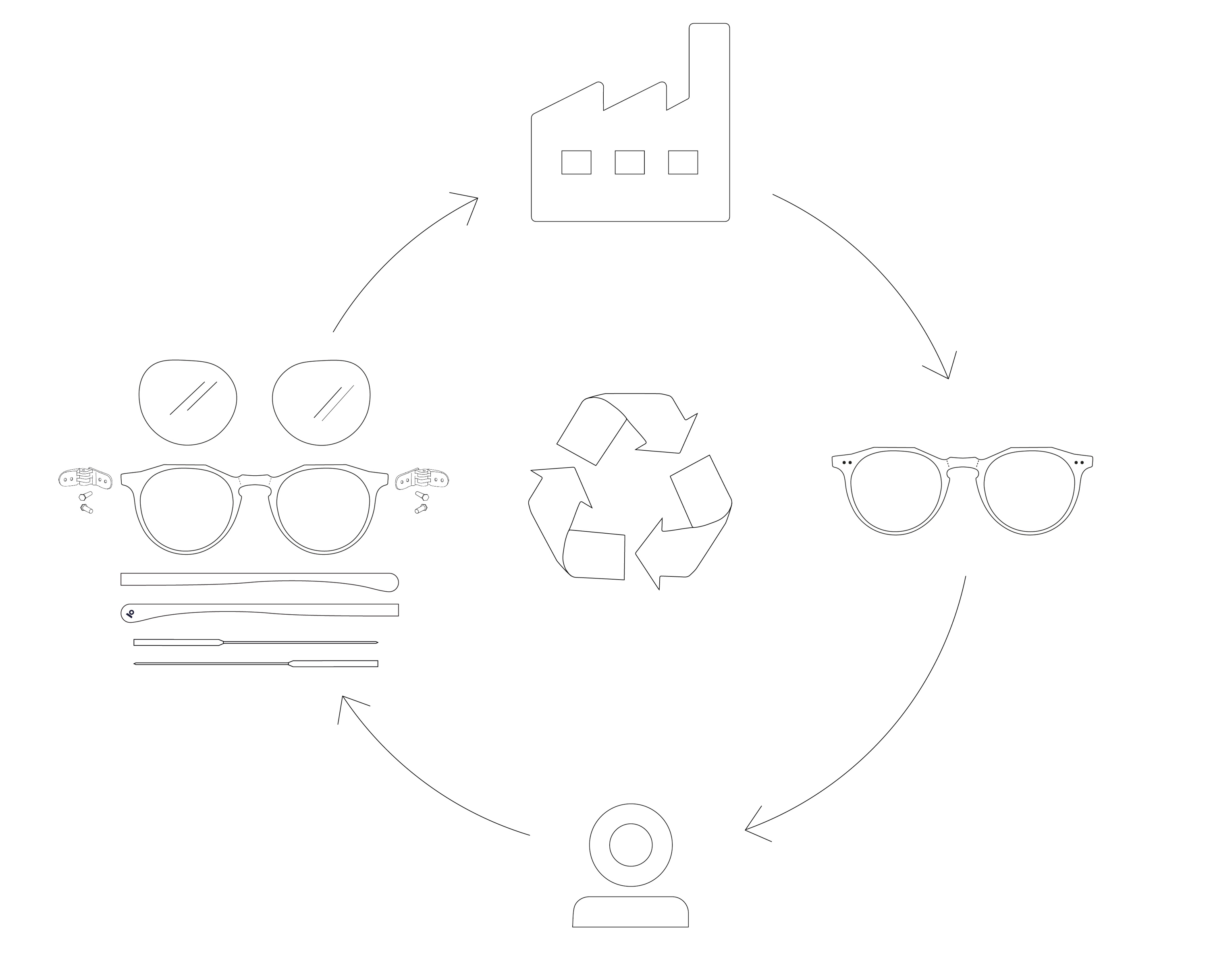 These are the current actions we're working on and steps we've already taken towards our goal for zero waste. It's a work in progress, something we're constantly building upon, and will continue to do so going forward.
Thanks for taking the time to read about our ambitions. Stay tuned for more updates on our goal for zero waste. If you have any questions, or would like to collaborate with us, please don't hesitate get in touch.